"A coach is someone who tells you what you don't want to hear, who has you see what you don't want to see, so you can be who you always knew you could be." 

—Tom Landry
When a team excels at their work and achieves results, businesses thrive. However, being a top performer isn't always something that comes naturally for employees. In fact, almost everyone will experience some setbacks on their path to success.
Whether you're employed by a well-established Fortune 500 corporation or one of the handful of people who comprise a promising start-up's workforce, what's the one thing that separates the high achievers from its average employee? It comes down to desire.
The desire to put one's best foot forward. The desire to overcome weaknesses. And the desire to improve one's skills in the pursuit of their goals and those of their organization.
If you seek to transform such desires into action, look no further than the GROW model.
The GROW model (or GROW method) represents the four components of purposeful decision making. As an acronym, GROW stands for:
G: For the goal you wish to achieve.
R: For the realities you should consider in the context of the decision process.
O: For the options open to you as the decision-maker.
W: For the will (or way forward); your specific action plan to maximize the overall precision and effectiveness of the GROW model.
Managers often rely on the GROW coaching model to help employees become better at solving problems, making key decisions, and realizing goals. Given its unique inside-out development approach, the GROW process is also a great change agent for individuals.
To help you better understand the GROW model, we will briefly explore its origins and legacy as the "gold-standard framework for structuring coaching conversations." Then, we'll illustrate how you can immediately start using this inside out coaching model in your life.
Our story begins not in the boardroom, but on a tennis court.
A brief history of the GROW model and how it all got started
By his own recollection, Alan Fine describes his younger self as "an asthmatic, skinny, painfully shy kid" on the brink of achieving "something amazing." Today in his mid-60s, Fine still remembers the moment on the tennis court when a voice in his head said, "You only have to win two more, and you'll be the school tennis champion."
Instead of winning, he suddenly froze and failed to win another game. However, this event would lead Fine to discover a simple, yet revolutionary principle and process to inspire performance improvement in any area of life. But first, he would begin his career years later as a coach—working closely with up-and-coming tennis professionals.
Working with elite athletes, Fine recognized that the biggest obstacle to performance breakthroughs wasn't about knowing what to do—it was about doing what you know.
Or, as he explains:
"I had believed—as most people do—that the best way to improve performance is to increase knowledge. There's some bit of knowledge 'out there' you don't have, and if you can just figure out how to get it, your performance will improve.
"The problem is, if knowledge were all it took, we'd all read the book and be incredible managers, teachers, parents, and performers. But obviously we're not. The biggest obstacle in performance isn't about knowing what to do; it's doing what you know."
Inspired by his tennis coaching experience, Fine and two other collaborators, Graham Alexander and Sir John Whitmore, would go on to create the GROW model during the 1980s—refining it into the world-renowned, inside out-development plan we have today.
How to use the GROW model to set goals and make decisions
Like any new program, your initial success with using the GROW model is dependent on familiarizing yourself with the different steps of the inside-out coaching process.
Determining a meaningful goal
Your goal(s) should be specific and measurable, as well as realistic to accomplish in a reasonable amount of time (think SMART goals). The focus could be on improving individual performance, making an important decision, or solving a critical problem facing your organization.
Whether you're setting a goal for yourself or using the model to coach an employee, the key to determining worthwhile objectives starts with asking specific questions, such as:
What is motivating you to pursue this goal?
How would you describe your ideal outcome?
Who will benefit once you achieve the goal?
To outline your goal from beginning to end, create a timeline. Using the template below can give you a quick visual reference for staying on track toward goal completion. As you achieve milestones, use incentives or recognition to celebrate them.
Examining the current reality
At this step, it's critical to take in the totality of the present reality—what's happening in the moment, the context of what's going on, and the magnitude of the situation. Why?
Too often, human nature compels us to solve a problem without all the information.
This is the time to be contemplative and reflective—encouraging the solution to slowly emerge. If coaching someone else, helpful questions to ask may include the following:
Where are you now in relation to the goal?
What steps have you taken towards the goal?
What has contributed to your success so far?
Visualization can once again be a worthwhile exercise to help you better clarify your goal, the reality and the path in between. Create a process flow to guide you through the current reality step of the GROW model and get yourself into the proper mindset.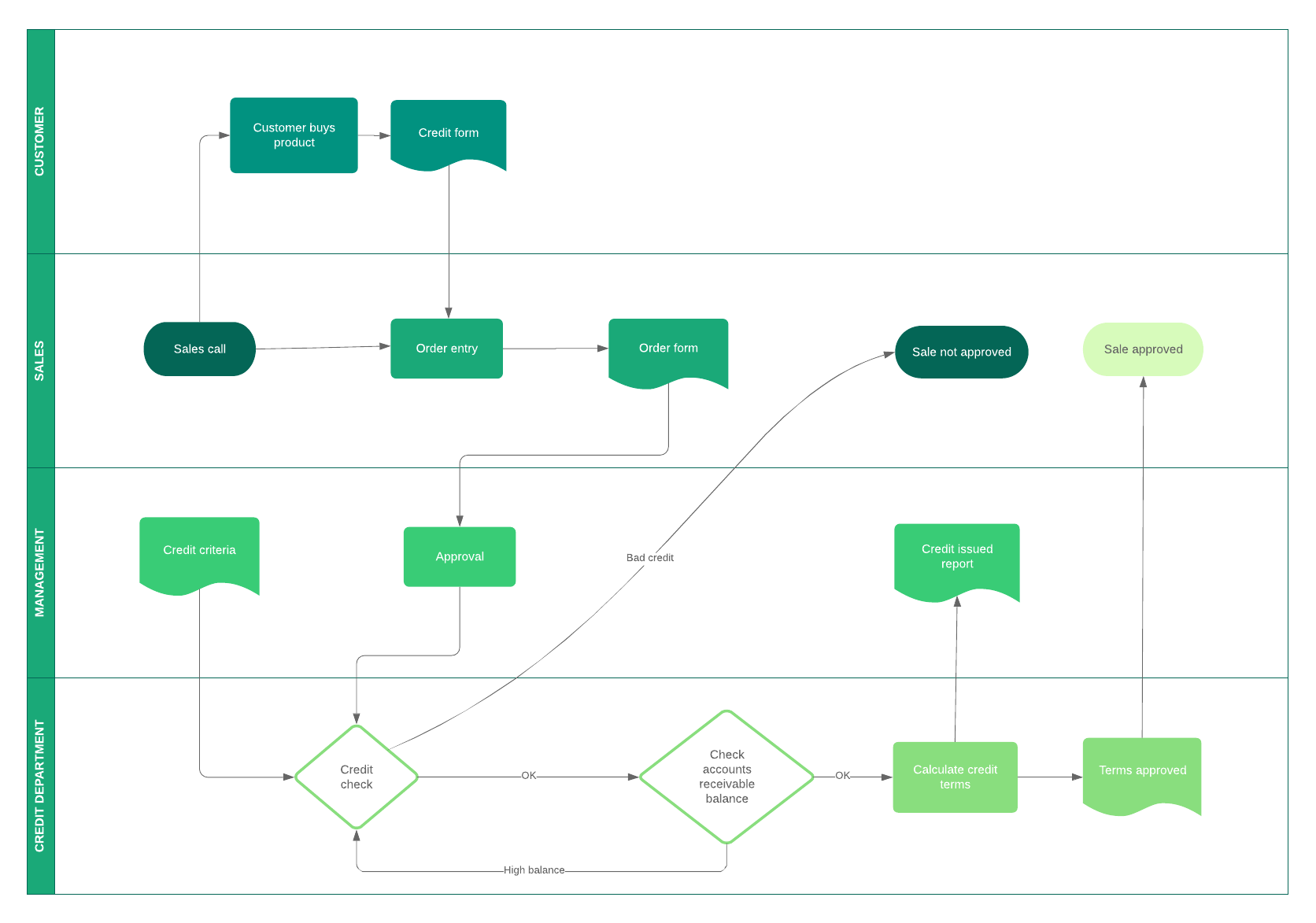 Exploring the possible options
A critical part of the GROW process, the options step is intended to generate several paths or iterative approaches to overcome perceived barriers to the desired outcome.
When exploring your options, be open to challenging any false perceptions that may be holding you back. Pursue your objective in a manner that allows you to approach the problem with curiosity, creativity, and spontaneity. Reframe by using what-if questions:
What if any obstacle would you choose to remove?
What if you did nothing; what would really happen?
What if you could get advice; who would you ask?
By the conclusion of this step, narrow down the options to one—connecting it to the desired outcome. Stay mindful of what needs to be acted upon. Again, visualization may be helpful.
Planning the way forward
Once you establish the will, you commit yourself (or the person you're coaching) to a specific course of action. In doing so, you gain the motivation to plan a way forward.
Accountability is a key aspect of the will step. Set a firm date to review any progress that's been made. If the original plan isn't working, allow for time to adapt the plan and change the approach as needed. Then, summarize what's worked (or hasn't) by simply asking:
What could stop you from achieving your goal?
What will you do now to maintain the momentum?
Will you review progress daily? Weekly? Monthly?
Consider the level of effort and sacrifice that still must be made to maintain progress toward the goal—taking into account everything you've learned along the way. You can visually depict these stages of the GROW process in a Kanban board, using cards to represent goals and columns for each step in the process.
Develop your potential from the inside out with Lucidchart
Whether you're coaching employees or following your own action plan, it can be difficult to keep track of every aspect of the GROW coaching model on your own. Lucidchart makes it that much easier for you to keep all the details in one easily accessible place.
Discover a better way to visualize the progress and insights that lead to breakthrough performance. Sign up for your free account today.