Since you're here, you're probably looking for a diagramming solution that's easy to use and covers all of the functionality you need. You've landed in the right place! 
Lucidchart offers a more intuitive canvas than draw.io and is great for both simple and complex use cases.
Let's dive into six reasons you'll want to choose Lucidchart as your diagramming app. 
 
1. You want your diagrams to include data or automation
Lucidchart is the intelligent diagramming application that brings teams together to make better decisions and build the future. It offers a variety of data capabilities, whereas draw.io only works for basic diagramming needs.
Lucidchart has many data and automation tools that draw.io doesn't, including:
Formulas
Custom shape data fields
Conditional formatting
Data linking
Data-linked dashboards and reports
Data overlay 
Data refresh
Data replace
Dynamic shapes
Smart Containers
Here's what these unique Lucidchart features enable you to do:
Formulas
Analyze, adjust, and quantify your data by running certain formulas on your diagrams and associated metadata.
Custom shape data fields 
Add custom data to specific shapes even if you don't have a data set linked to your diagram.
Conditional formatting
Conditional formatting allows you to evaluate and mark all the shapes in your diagram with certain criteria.
For example, if you were creating an org chart for your team, you could set a condition to highlight employees whose roles are missing—rather than manually checking all the information for each employee.
Data linking
Import data sets from Google Sheets, Excel spreadsheets, and CSVs and connect them to your Lucidchart diagrams, including dashboards and reports.
Data overlay 
Data overlay is the ability to merge and transfer data between diagrams. 
Data refresh
Data refresh allows you to to reflect the current state of your data set—without creating a new diagram or re-linking the data.
Data replace
Data replace is the ability to change out data sets that a diagram is linked to. 
Dynamic shapes 
Dynamic shapes auto-visualize the data they're linked to. For example, you could use a progress bar shape that updates along with your data set to show how many tasks have been completed for a project.
Smart Containers 
Smart Containers allow you to group the data sets linked to your diagram by unique attributes rather than sifting through a spreadsheet to find the data you need.
For example, if you were using a spreadsheet to track your hiring process, you could import that data set into your Lucidchart document and set your Smart Containers to align with the "status" column of your spreadsheet. The job candidates within your diagram would automatically be sorted into containers based on their statuses.
2. You're collaborating with your team or cross-functional teams
There's no comparison between Lucidchart and draw.io when it comes to collaboration capabilities. Not only can you collaborate visually in Lucidchart, you can collaborate both in real time and asynchronously.
Draw.io, on the other hand, requires you to save your document to Google Drive before you can collaborate, and changes are not reflected in real time. 
With Lucidchart, you can:
Leave comments for other collaborators
See revision history
Share your document via link, email, Join ID, and more
Record and embed a video that walks team members through your diagram 
Once you're ready to present your diagram, you can do that, too! With Presentation Mode, you can turn your diagram into a slide deck with just a few clicks and present right from Lucidchart.
3. You need to create org charts
When it comes to mapping your organizational structure, you'll want to use Lucidchart. With org chart shapes, including data and photos, you can quickly create easy-to-use-and-navigate org charts for your team, department, or company. Plus, org chart group view allows you to organize an org chart into various groups based on department, location, Scrum team, or any other category from your dataset.
Even better? Lucidchart integrates with BambooHR so you can import the employee data you already have to auto-generate an org chart.
Draw.io doesn't integrate with BambooHR and doesn't offer org chart shapes. If you're visualizing your organizational structure in draw.io, you'll have to settle for using a flowchart with basic shapes.
4. You have a complex use case
While Lucidchart is easy to use, it also works for complex use cases. Lucidchart has ERD import and export from SQL functionality and integrates with dozens of apps, including Salesforce, ServiceNow, LeanIX, and more. Draw.io doesn't integrate with any of those apps and offers limited integrations overall.
See all Lucidchart integrations to help you clarify complexity, align insights, and build the future faster.
Browse now
Don't just take our word that Lucidchart can help you with complex, technical use cases. Here's what some of our customers have to say!
"Lucidchart provided a way to quickly and cleanly make sense of a codebase without actually having to go through and draw current architecture and design on paper or a whiteboard. You can go back and edit it and update it later." —Randy McLain, iOS developer, LivePerson
"Sometimes we make a diagram to decide what we want to change. We build them to show how a system looks so it can be handed off to another group for support maintenance. Our engineering team builds diagrams so other teams can have the understanding they need to speak intelligently regarding technical aspects." —Justin Hindman, IT manager, Bandwidth
5. You want to connect seamlessly to a whiteboard app
Lucidchart is part of the Lucid Visual Collaboration Platform, which means it works seamlessly with Lucidspark, our virtual whiteboard for brainstorming and ideation. You can use Lucid across your entire workflow from ideation to reality, from making plans with your team in Lucidspark to creating polished documentation in Lucidchart.

Need to iterate on your project or documentation in Lucidchart? Jump back into Lucidspark and repeat the process.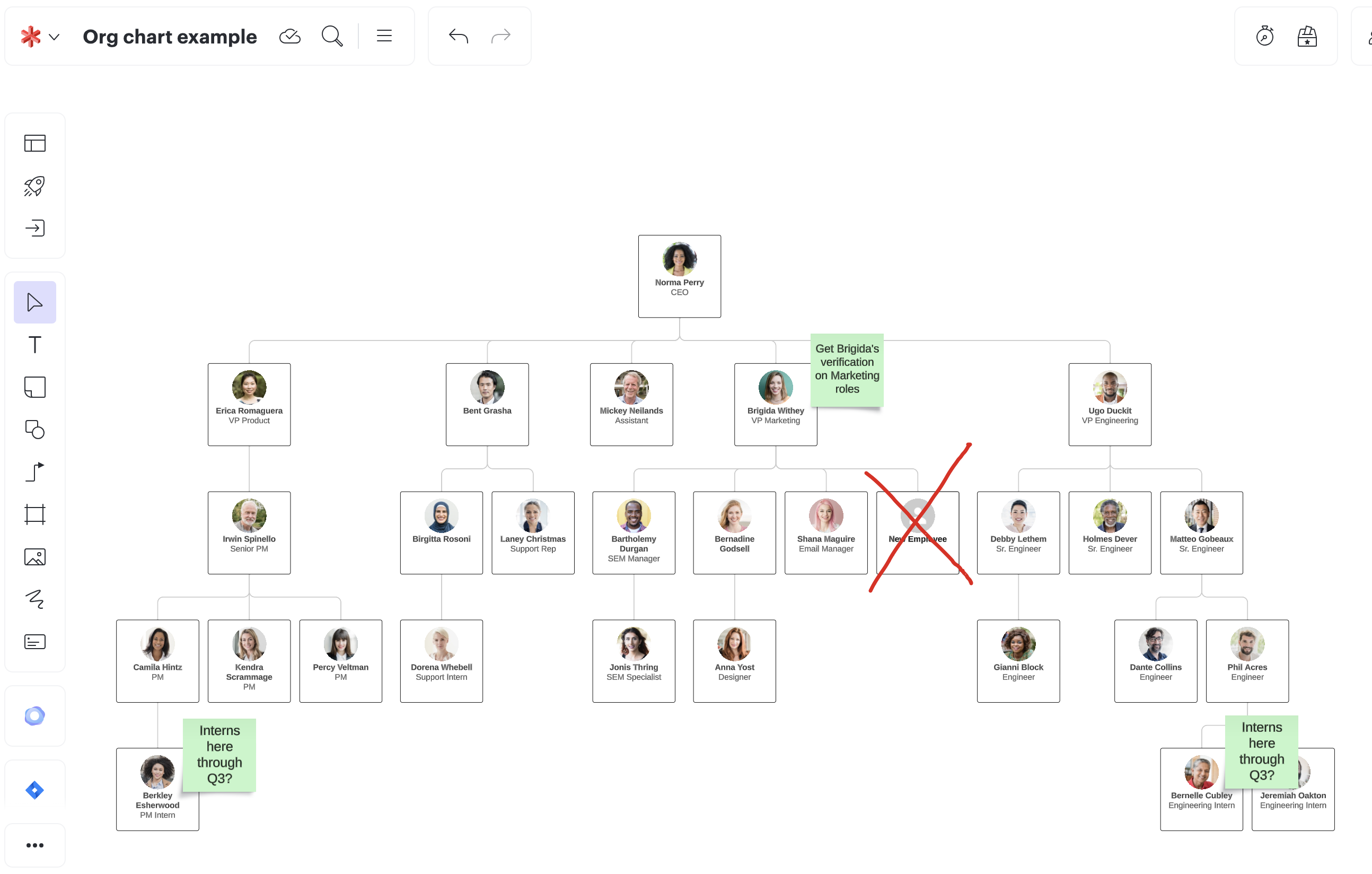 Note: If you're on a Lucid Enterprise account, you can seamlessly switch between Lucidchart and Lucidspark throughout your workflow using universal canvas.
Together, Lucidchart and Lucidspark can be used in hundreds of different ways to enhance your projects. From new product development to strategic planning to improving processes and more, Lucid can help you build the future. 
Learn more about using Lucidchart and Lucidspark together.
Go now
Bonus: Lucid has top-notch security
At Lucid, we're dedicated to keeping your data safe, secure, and private. We comply with applicable local and international requirements and maintain compliance certifications, including:
SOC 2 Type II
PCI
EU-U.S. and Swiss-U.S. Privacy Shield
FedRAMP Authorized
ISO 27001
Cloud Application Security Assessment (CASA)
Get started with Lucidchart
Lucidchart supports different needs and use cases and goes beyond the basic diagramming features of draw.io. Whether you're use case is simple or more complex, Lucidchart can help! It's intuitive, easy to use, and offers a variety of data and automation features, as well as top-notch security.