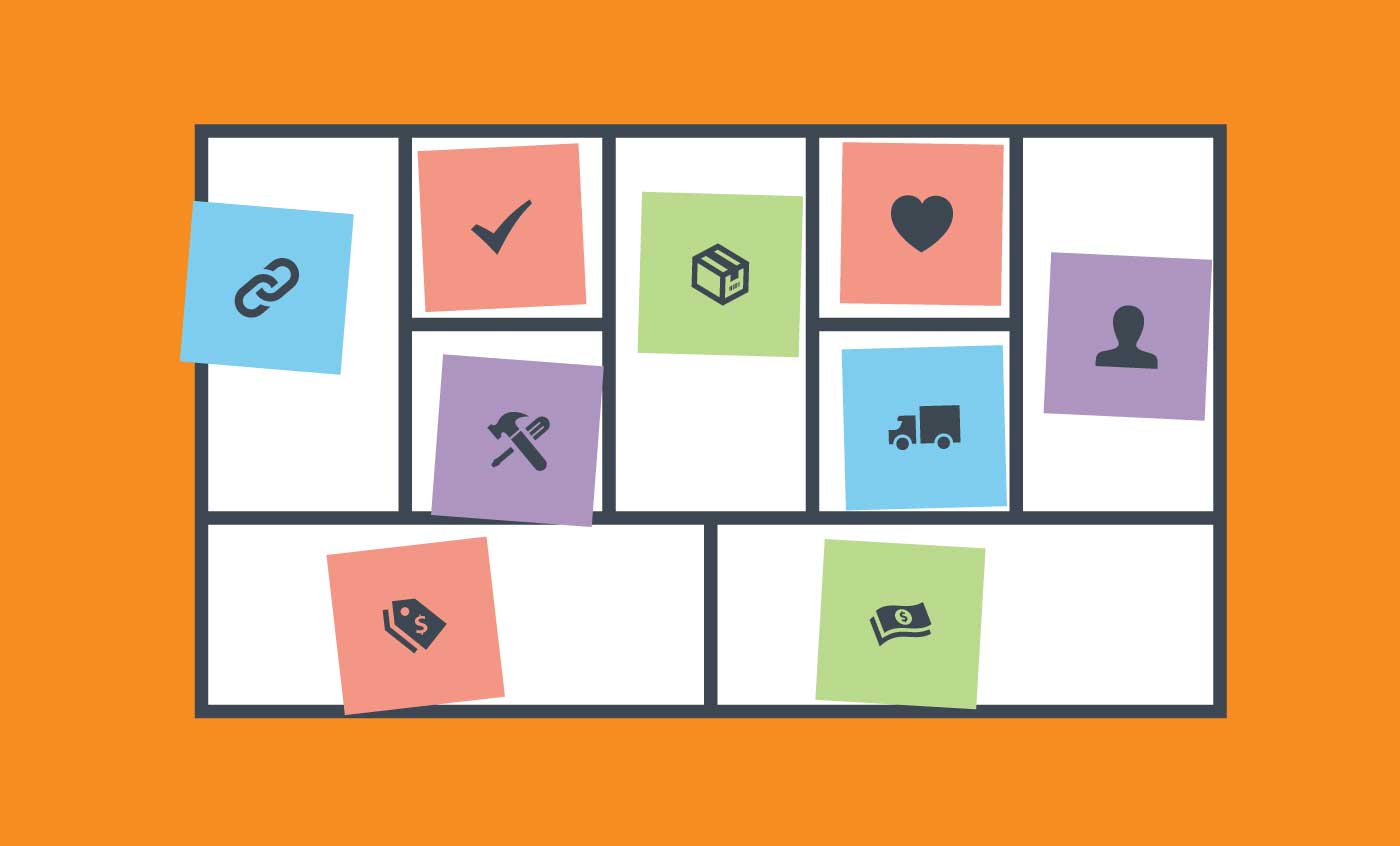 Business Model Canvas 101: A Step-by-Step Guide to Strengthening Your Strategy
Lucid Content Team
Reading time: about 1 min
Depending on who you ask, somewhere between 50% and 80% of businesses fail within their first five years. There are plenty of reasons why that happens, but they all come down to one thing: lack of profitability. Whether or not you make a profit depends on how well you design and execute all the activities and resources that make up your business—your business model. ​​​​​​
In his book Business Model Generation: A Handbook for Visionaries, Game Changers, and Challengers, business theorist Alexander Osterwalder writes, "An organization must make a conscious decision about which segments to serve and which segments to ignore." It's vital to prioritize your efforts because there are so many ways to serve or ignore your company's different segments, and every dollar spent on one project takes away from another project. One of the best ways to weigh competing priorities is to use the Business Model Canvas, a strategic management and lean startup tool based on years of research by Osterwalder. It condenses strategic planning onto a single page and covers nine areas:
Key partners
Key activities
Key resources
Value propositions
Customer relationships
Channels
Customer segments
Cost structure
Revenue streams
The Business Model Canvas gives you a bird's eye view of your business while encouraging understanding, discussion, creativity and analysis among your team members. It's used by successful innovators around the world like Intel, Panasonic, 3M, and MasterCard, and many users recommend filling out the canvas in just 20 minutes. Ready to fill out your own Business Model Canvas? Here's a free template library to get you started.
Source: Strategyzer.com