Introducing Lucidscale to the Lucid Visual Collaboration Suite
Reading time: about 4 min
Lucid is pleased to announce the addition of a third product to its visual collaboration suite: Lucidscale, a cloud visualization solution where organizations can see, understand, and optimize their cloud environment.
"Now more than ever, businesses need clear visibility into their complex and ever-changing cloud environments in order to adapt quickly, plan, and scale. Teams require new levels of technical alignment and understanding across a variety of stakeholders. We're thrilled to bring this critical solution to our visual collaboration suite as we continue to help teams of all kinds see and build the future."

–Karl Sun, co-founder and CEO at Lucid
Lucidscale is the next evolution of Lucidchart Cloud Insights, bringing a new and improved workspace and user experience that sets up Lucidscale for more robust functionality in the future. Today, we're ready with features designed to help teams visualize and customize their cloud diagrams.
Lucidscale is where the cloud becomes clear.
The value of cloud visualization
Lucidscale automatically generates accurate, dynamic cloud diagrams, which significantly reduces the time and resources traditionally needed for cloud documentation and visualization. These automated diagrams allow teams to more quickly and effectively design, build, deploy, and troubleshoot cloud environments for Amazon Web Services (AWS), Microsoft Azure, and Google Cloud Platform (GCP).
Lucidscale also enables users to: 
Visualize to better understand what's in their cloud environment.
Verify that cloud migrations and implementations were done correctly. 
Automate and reference cloud documentation for sharing internally and externally with third parties.
Lucidscale is designed to bring teams fast solutions to critical business problems. Users can maintain security, respond to incidents, and keep accurate internal documentation with automated Lucidscale Models.
Most users can import their data and generate their first model in a matter of minutes. Lucidscale is ready to help you capture the exact information that you're looking for.
Put your cloud models to work
Generating a Lucidscale Model is quick and easy, then how you use it is totally up to you. Filter elements, create custom views, and share with stakeholders who need to understand your cloud better. To illustrate some specific ways that Lucidscale can help teams, we've built tutorials around some key use cases.
Verify new cloud architecture
Designing and deploying cloud environments is time consuming and difficult. Checking to see that things went the way you'd planned doesn't have to be as hard as creating it was. Generating a Lucidscale Model is a quick, visual way to validate your current cloud architecture.
Prepare for a cloud audit
Audits are stressful for stakeholders across your organization. You can capture security and compliance evidence in Lucidscale Models so that you're always confident in the security of your architecture. By keeping updated documentation and building customized models, you will be prepared for audits, be able to visually evaluate risks, and easily support certification efforts.
Maintain updated documentation
Keeping your cloud documentation updated can be a massive effort that gets delayed in favor of more critical tasks. Lucidscale helps teams automatically keep their documentation updated without excessive manual labor and cost. You can also share documentation via Confluence, making sure your stakeholders always have access to the latest and most accurate information.
Troubleshoot an outage
Downtime is expensive and frustrating to begin with, and it's certainly not a good time to be searching for accurate documentation of your cloud infrastructure. Up-to-date cloud visuals help your team troubleshoot faster. 
Provide valuable consulting
There's no faster way to get up to speed on a new cloud architecture than visual cloud diagrams. Consultants can create filtered and customized views to quickly learn exactly what they need to know to help clients.
Plan future development
Before you can design optimizations and updates for your cloud infrastructure, you need an accurate representation of the current architecture. Knowing where your infrastructure is today allows you to strategically plan changes and updates, keep activities on budget, and build an effective architecture.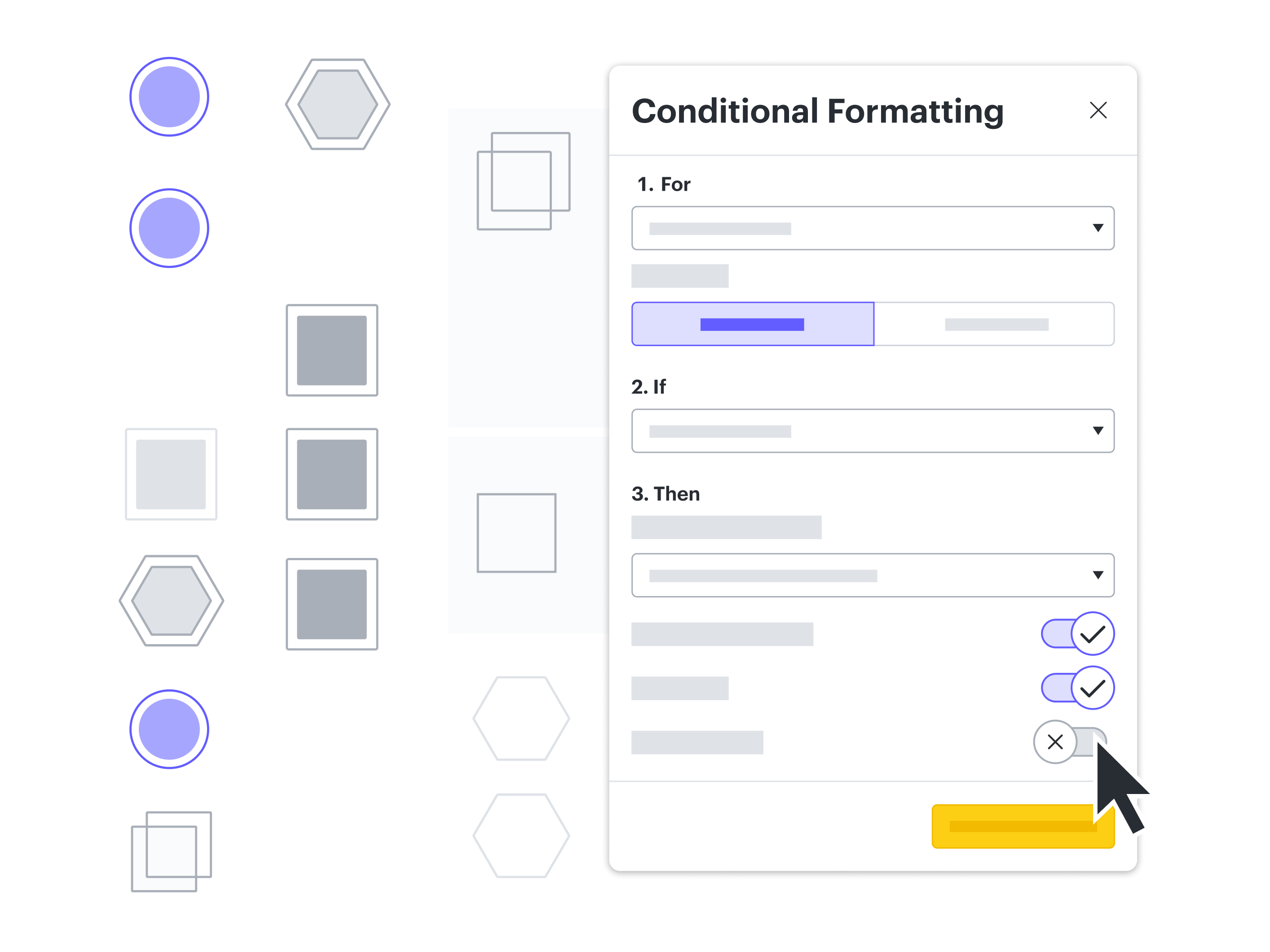 The Lucid Visual Collaboration Suite is better together
Lucidscale is powerful on its own, but as part of the Lucid Visual Collaboration Suite, you can do even more to strengthen and optimize your cloud environment. 
Visualizing your cloud with Lucidscale is quick and easy, but what do you do with that information? Lucidspark allows teams to collaborate visually, brainstorming changes and updates for your cloud infrastructure. Vote on the ideas presented and sort them out, all in a collaborative workspace accessible to everyone.
Once you know which ideas you want to prioritize, Lucidchart helps your team map, refine, and work together to execute those updates and changes. In fact, Lucidchart is built with official AWS, Azure, and GCP shapes that you can use to design new architectures. When your new state is officially built, you can use Lucidscale to verify that everything was executed according to plan.
Learn more about how Lucidscale works with the Lucid Visual Collaboration Suite.
Let's go
About Lucidchart
Lucidchart is the intelligent diagramming application that empowers teams to clarify complexity, align their insights, and build the future—faster. With this intuitive, cloud-based solution, everyone can work visually and collaborate in real time while building flowcharts, mockups, UML diagrams, and more.
The most popular online Visio alternative, Lucidchart is utilized in over 180 countries by millions of users, from sales managers mapping out target organizations to IT directors visualizing their network infrastructure.