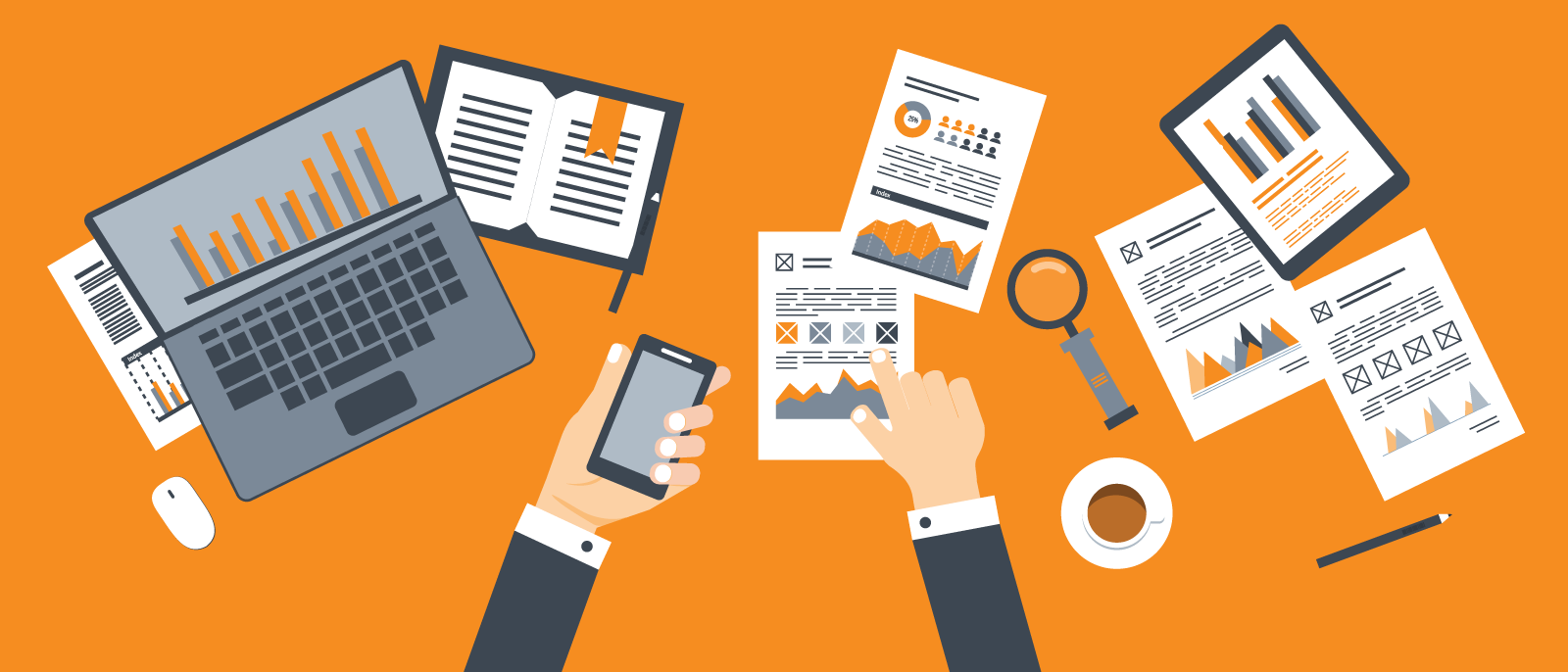 Four project management best practices that'll keep your operations pipeline running smoothly
Quimby Melton
Reading time: about 6 min
Project management best practices, frameworks, policies, and workflows can help organizations of all sizes operate more efficiently. By establishing ultra-responsive support and operations frameworks, these systems can also help minimize a number of common frustrations associated with professional relationships:
tangled email chains
endless follow-ups
unresponsive talent and disengaged leadership
strategic confusion and tactical gaps
In addition to serving as a formal check against chaos, project management best practices can also put tremendous downward pressure on development and review cycles, increase speed to market, and streamline the processes of solving complex challenges.
I'd argue, however, that their primary purpose is actually much warmer.
By facilitating high-quality professional relationships and maximizing satisfaction and intended results, systems developed around project management best practices make customers and teammates feel that they're an organization's most important assets, which, of course, they are.
Like a critical reader, great project managers focus on creating greater clarity than would otherwise exist. The role's special genius lies in transforming noise into harmonized order and creating a space in which all kinds of professional gestures can flourish. Challenging works of art without insightful annotations are just jumbles of signs. Likewise, projects without adequate leadership are almost always nightmares of entropy.
Project managers are heroes in the most ancient senses of the word: "defenders," "protectors," "watch-keepers," "brave-ones." In this role, they prevent problems from happening and solve them when they arise. They're the essential connection between customers and talent resources and facilitate the building of bridges outward to audiences.
I've organized this post and our project management best practices eBook around the following core project management values:
balance
order
clarity
gentility
grace
Each outlines four "noble truths" of project management as the SH team and I understand them as well as some specific tactics and modular elements that can help keep any operations pipeline running as smoothly as possible.
We've gained these insights and built our project management solution stack through trial-and-error, hard work, team discussions, reading and research, personal experience, and a lot of client and teammate patience. We hope taking an "open source" approach to these systems will help teammates, clients, and service vendors build great professional relationships by establishing better communications systems earlier and faster.
Not Too Chatty
We use minimum constructive dialogue to achieve maximum results. We want to be responsive and action-oriented without fatiguing clients with too much dialogue or over-sharing. This is true in the best of times, but it's most important in the worst.
When a client project becomes ultra-chaotic or ultra-dysfunctional, we generally decrease our outbound, client-facing chatter to a minimum. (Internal, teammate chatter may increase quite a bit, of course.) No matter how chaotic the incoming communications flow becomes, we:
use lean, direct language to reassure clients we're in control of the situation
receive all information and organize it behind the scenes
quietly and effectively execute whatever can be executed without client involvement
document and organize all client-facing questions and issues (which we'll revisit with the client once the chaos dies down)
In these situations, we strive to become tranquil receptors of information rather than broadcasters of it. Instead of making a dysfunctional situation worse, our goal is to absorb the chaos, control and organize the dialogue, and help successfully resolve the situation so the larger project can proceed.
Lucidchart can help teams build effective internal and client-facing communication resources. Learn more.
Let There Be Light
We want to make sure both (a) the overall project status and (b) the status of individual action items are transparent and self-evident. Within a few moments of reading, anyone attached to a project should be able to independently discover:
the overall project status
the status of a given action item and, if it's open, why it hasn't yet been completed
Admittedly, there's an inherent conflict between the "Not too chatty" and "Let there be light" principles. They're in constant dialogue with one another, and it's the project manager's job to decide how to strike the most constructive balance between the two.
As a result of the "Not too chatty" principle, a client might not see every discussion or to do. For example, Basecamp — the client-facing portion of our project management stack — allows us to select which content clients can and cannot see, and keeping some activity private (in Basecamp and Slack) allows us to prevent overwhelming clients with dialogue.
Lucidchart can help users create illuminating system models that keep everyone informed. Learn more.
Mind the Gaps
As businesses grow and projects increase in complexity, gaps begin to form between important silos and the players in those silos:
between marketing and sales
between marketing and production
between engineering and marketing
between leadership and talent
The list goes on and on. And as project managers, it's our job to mind these gaps, anticipate any potential communications shortfalls, bridge any kinetic communications shortfalls, and build systems that constantly improve alignment and clarity.
Whether they're structural or temporary, cultural or project-based, most all gaps are communication- and knowledge-based. Monitoring the "Let there be light" spectrum helps prevent gaps from forming among day-to-day players. However, to prevent gaps from forming between "satellite" players — most often those in management- and command-level roles — we often create summaries filled with scope information, outlines of logical build phases, and lists of elements in play.
In a few moments of reading, anyone attached to the project can quickly close whatever knowledge- and communication-gaps they have by reviewing these summaries.
Lucidchart can help project managers close important knowledge gaps with powerful visualizations.
Turn Funnels Into Pipes
Being as ultra-responsive as it's constructive to be — this is our client-facing goal. We never want to be the cause of a bottleneck, and our ideal operational state involves awaiting client feedback. No client should spend more time than is absolutely necessary anticipating an update or deliverable from us.
Ensuring all participants have access to the same set of up-to-date information neutralizes common, frustrating bottlenecks associated with sharing (and re-sharing) account usernames and passwords, file and repository links, FTP and SSL information, and other utility data.
Dated, well-organized to do lists with prioritized tasks are pipeline workhorses. Properly managed, they can help transform the narrowest funnels into the highest-capacity pipes.
By illustrating important workflows, Lucidchart can help keep operations systems running fluidly. Learn more.
For more project management best practices, please see our project management eBook "Light the Way." What are your project management best practices? Comment below!
About the author
Studio Hyperset helps organizations solve complex challenges associated with project management, marketing and media, and technology. Learn more at studiohyperset.com, and connect with us on LinkedIn and Twitter. Quimby Melton is the founder and president of Studio Hyperset. He started Studio Hyperset in 2006 after studying Transatlantic literature and culture, new media, and humanities computing at the Universities of Georgia (AB, 00) and Nevada, Las Vegas (MA, 03; PhD, 08). Connect with him on LinkedIin and Twitter.
Lucidchart
Lucidchart, a cloud-based intelligent diagramming application, is a core component of Lucid Software's Visual Collaboration Suite. This intuitive, cloud-based solution empowers teams to collaborate in real-time to build flowcharts, mockups, UML diagrams, customer journey maps, and more. Lucidchart propels teams forward to build the future faster. Lucid is proud to serve top businesses around the world, including customers such as Google, GE, and NBC Universal, and 99% of the Fortune 500. Lucid partners with industry leaders, including Google, Atlassian, and Microsoft. Since its founding, Lucid has received numerous awards for its products, business, and workplace culture. For more information, visit lucidchart.com.
Bring your bright ideas to life.