The past 30 years have seen employer/employee loyalty steadily decline. Then the pandemic hit, turning the economy and labor market on its head. As people adjusted to the new normal of work, many began taking new opportunities in a wave of departures now dubbed the Great Resignation. 

In 2022, tat the height of the so-called Great Resignation, the Bureau of Labor Statistics reported that the median tenure for men is 4.3 years and for women 3.8 years. These numbers are usually lower for younger employees and much higher for older employees (2.8 years for employees aged 25 to 34 and 9.8 years for employees aged 55 to 64). From April 2021 to April 2022, the U.S. labor market saw 30% annual turnover—rates not seen since the 70s. And the trend appears to be continuing through 2023, with no end in sight. In fact, 61% of American workers are thinking about quitting in 2023, including nearly 70% of Gen Z and millennial Americans. 
What does this mean for you?
Depending on the size and demographics ofyour company, you could be dealing with employee resignations on a weekly basis or more often. In this article, we will discuss ways to develop a consistent employee exit procedure so employees, managers, HR representatives, and IT specialists know what needs to be done for a successful transition.
What to do when an employee resigns
Employees resign for many different reasons, such as a job offer at another company for more pay or better benefits, a move to another state or country, retirement, or the pursuit of a lifelong dream to be a puppeteer (okay, maybe that one is less likely).
As a manager or an HR professional, you may want to respectfully ask why the employee is planning to leave, as the answer could reveal problems within the company that needs to change. However, above all else, your job is to be courteous and professional when an employee resigns. 
Don't make jokes like "Good, now I don't have to fire you" or "Don't let the door hit you on your way out." Don't try to guilt employees into staying. It may be appropriate to express sadness or disappointment that the employee is leaving, but it's a better idea to thank them for their service, congratulate them on their new opportunity, and wish them luck in their future endeavors.
If the employee is well-liked and valuable to your organization, you may want to offer a higher salary or benefits to get them to stay. Just be mindful of the precedent you set to avoid accusations of discrimination. If the employee is not currently meeting the expectations of their role, a resignation could be beneficial to you because it means you don't have to initiate a layoff or firing process. You still need to treat them with courtesy and respect.
Your steps for employee resignation need to be easily understood so anybody can follow them and the same for every employee to avoid any possible discrimination charges.
Make sure the break is amicable and that everybody parts on good terms.
Steps for employee resignation
Once an employee has resigned (and once you have reacted appropriately), you should follow your company's standard resignation procedures. For most businesses, the employee exit process checklist should include the following steps.
1. Ask for a resignation letter
You need a resignation in writing so you can add it to the employee's personnel file. The resignation letter documents that the employee initiated the termination and that it was not because of any disciplinary action. Typically the resignation letter includes the employee's intent to leave, the intent to give two weeks' notice, and the employee's last day.
It is not required that an employee give two weeks' notice even if it is stated as a resignation policy in the employee handbook. There are no state or federal laws that dictate that an employee can't leave without submitting two weeks' notice. However, it is nice to have a commitment from the employee to help with the transition period.
2. Work with the employee's manager to fill the position
Any time an employee resigns, it can cause a disruption in the department's normal workflow. Communicate with managers to determine what kind of impact the departure will have on the team. Will the employee need to be replaced immediately? Can the work be divided among the remaining employees? Can your team work effectively without replacing the employee? Should you plan on recruiting a new employee right away?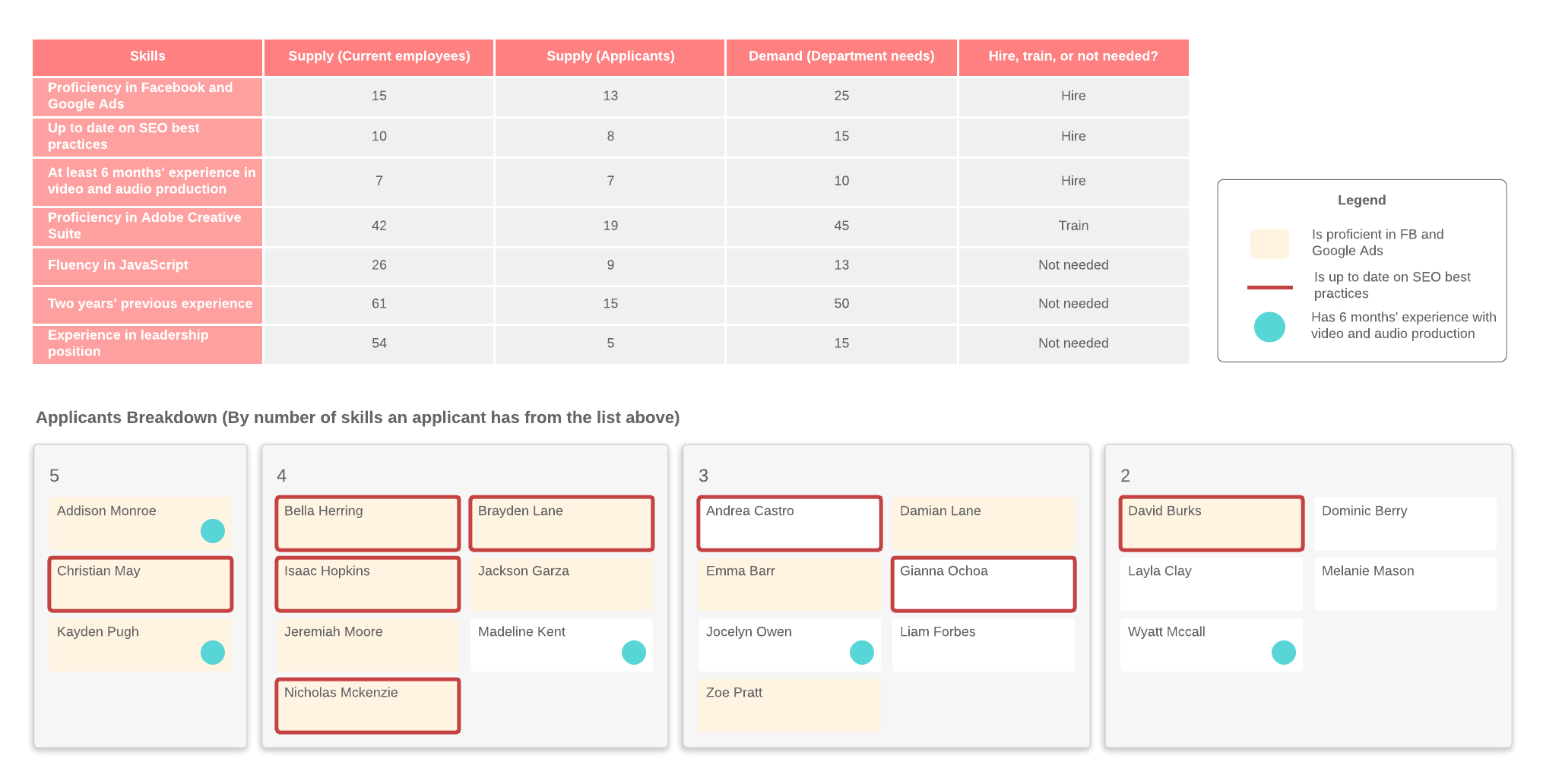 Also, determine whether the departing employee needs to honor the two-week notice commitment. If the employee's presence will have a negative impact on morale, then you may want to recommend an earlier departure with the assurance that they will still be paid for the remaining two weeks. If the employee is the single source of knowledge for that particular role, then you will probably need to keep the employee around as long as possible to transfer knowledge, document procedures, and teach remaining employees how to complete specific tasks.
It's possible that your company has a resignation policy that requires that the employee leaves immediately after the resignation is announced. Even if the employee is valuable, is highly regarded, and would be a great asset in the transition period, you will still need to follow the company's policy to avoid any possible discrimination charges.
3. Work with IT
The IT professionals in your organization have the important job of keeping the company secure. When an employee resigns, you need to communicate with the IT department so they can plan for the appropriate time to disable passwords, remove accounts, collect company assets (laptops, cell phones, thumb drives), and provision equipment for the replacement employee.
See additional tips on what to do during the offboarding process. 
Creating your employee resignation checklist
If you don't have a standard resignation process in place, start with a breakdown of responsibilities for everybody involved in the transition. 
The HR representative is not the only person who will interact with the employee. Your process should include the responsibilities of the employee who is leaving, the employee's manager, IT professionals, and anybody else who may be involved in the resignation process.
Use the work breakdown as a high-level outline of what needs to be done. From there you can create more detailed workflows for all parties involved.
For example, your high-level breakdown could include:
Tasks for the employee

Submit resignation letter.
Transfer knowledge to other team members.
Finish up current projects.
Remove personal items.

Tasks for the employee's manager

Inform HR that the employee is resigning.
Make plans for the employee to finalize or transition projects.
Distribute employee's work and responsibilities to current employees until a replacement can be found.
Request open headcount to replace the departing employee. 

Tasks for the HR representative

Communicate and tie up loose ends.
Work with manager to determine when or if the employee will be replaced.
Schedule and complete an exit interview.  

Tasks for the IT professional

Disable passwords.
Delete accounts.
Collect company-owned assets.
Reimage computers and other devices to get ready for the replacement employee.
After you have created a high-level outline or work breakdown, document the details so that everybody who is involved in the employee exit process knows what to do and when to do it. You may want to document the steps visually in a flowchart.
Lucidchart has hundreds of templates that you can use to create detailed visualizations, collaborate with teams, and get everybody on the same page.
Collaborating in real time on the same cloud-based documents helps everybody visualize tasks and projects.
Collaborate, ideate, and visualize any process with Lucidchart. 
Start for free