Top frameworks for strategic planning
Lucid Content Team
Reading time: about 9 min
If you want to stay ahead in business, you need to constantly be improving. It's how you stay relevant and remain profitable. But improvement and success don't come just because you want them enough—you need to develop a strategic plan that details:
Where you are right now: Look at your current strategic position relative to your competition. Describe your current problems keeping you from progressing. Define your mission, vision, and values.  

Where you want to go: Describe your competitive advantage and understand where your organization is currently headed. Look for ways to solve your current problems.

How you will get there: Define your goals, objectives, and the steps you will need to take to achieve your goals.
This is an oversimplification of the strategic planning process. There are many different strategic planning models you can use that expand on these three basic elements.
Let's look at some strategic planning frameworks that will help you to see where you can improve, define your goals, and map out the processes and procedures you will use to keep achieving your goals.
Strategic planning models vs. strategic planning frameworks
A strategic planning model maps out how your company plans to implement a strategy for improving operations, delivering quality, and meeting specific goals. It is like a template or a tool you use at the beginning of the planning process. It helps you flesh out the ideas that will take you where you want to go. 
A strategic planning framework outlines how you will conceptually approach your strategic plan. Frameworks tend to be visual and detail the activities that are performed in your organization's strategy plan. Think of the framework as a blueprint or the foundation for your messaging and brand narrative. The idea is to communicate to internal and external stakeholders the aspirations of your strategic plan. 
Common strategic planning models
Why is a planning model important? Because it's hard to achieve your company's goals if your employees don't know what the goals are or how you plan to reach them. 
Strategic planning models are the roadmaps that keep your team focused on what needs to be completed to reach your goals. And you will need to constantly monitor and review your plans to ensure that you quickly address issues and realign processes as necessary to keep your production working as smoothly as possible.
The following are a few strategic planning process models that can help you to create the roadmap your team will follow to success.
Basic model
Sometimes called the simple model, the basic model is often used by companies that:
Are new and don't have a lot of experience with or are new to strategic planning
Are small and don't have the resources to develop complex plans
Don't have too many serious problems to solve
Don't have a lot of time to create an extensive plan
This model focuses on establishing your company vision and mission statement, setting goals to make the vision a reality, outlining specific steps to take to reach the goals, and monitoring progress to keep everybody on track and to address issues when they come up.
Issue-based model
This model is also known as the goal-based model. It's essentially an extension of the basic model. The issue-based model is more dynamic and popular with established companies to develop more comprehensive plans.
Begin with a SWOT analysis to assess current strengths, weaknesses, opportunities, and threats. This analysis will help you to understand how these factors impact your business. Next, suggest ways to overcome weaknesses and leverage strengths, and develop a budget. Then implement the plan and monitor progress. Repeat as needed.
Alignment model
The goal of this model is to align your business and IT strategies with the company's strategic goals. This model is good for organizations that need to reassess objectives or correct problem areas that impede progress.
Like the issue-based model, this model has you look at your internal operations to develop a strategy. The model involves the following steps:
Review your vision, mission statement, and company goals.
Determine what is currently working well and what needs to be realigned.
Make suggestions for improving the problem areas.
Implement changes to improve or eliminate weak areas.
Scenario model
This model looks at different outside influences that could have an impact on your organization. For example, government regulations can have a big impact on a manufacturer, such as what materials can be used to make their products. 
The idea is to look at how outside influences might impact your operations from the following perspectives: best-case scenario, worst-case scenario, and reasonable-case scenario.
These scenarios help you to figure out the best way to respond to each. Determine which would be the most likely scenario and determine how you will address it. Then add it to your strategic plan.
Organic model
This model is not linear or structured like the other models. Its focus is on your company's shared vision and values instead of plans and processes. The idea is that a company's vision is achieved more organically when teams are able to openly and continuously discuss what steps to take. This requires a clear understanding of the vision, frequent and consistent communication, and dialogue among various stakeholders.
The model might include the following three basic steps:
Clarify shared vision and values.
Based on shared values, determine the actions and responsibilities for each person so they can work toward the vision.
Stakeholders report the results of the action plans.
The organic model can work in large organizations that can afford to take a long time to achieve their vision and who can work well in a less structured environment. 
Real-time model
This model is fluid and designed for organizations that need to react quickly to a rapidly changing work environment. Long-term, detailed plans quickly become irrelevant because of rapid changes.
Real-time strategic planning involves the following:
Organizational strategy: Define your mission and vision, understand your competitors, and know what the current market trends are.
Programmatic strategy: Research external environments, list opportunities and threats, and brainstorm the best ways to approach each.
Operational strategy: Analyze internal processes, resources, and systems. Develop a strategy that addresses internal strengths and weaknesses.
Inspirational model
This model is designed to inspire your people to energize them as they work toward goals. People come together to discuss an inspirational vision for your company. Then, participants are encouraged to brainstorm far-reaching, exciting goals to realize your company vision. 
The inspirational model works well for organizations looking to lift the spirits of its staff or quickly produce a plan.
Types of strategic planning frameworks
Without a strategic framework, you risk inconsistent messaging that can confuse customers and stakeholders. If your message and purpose are not completely understood, you can alienate stakeholders and lose employee motivation.
Here are some of the different types of strategic planning frameworks that you can use:
Balanced scorecards: Works as a strategic planning and management system. The balanced scorecard helps companies to align daily tasks with long-term strategy, communicate progress, set priorities, monitor progress, and measure success.
Strategy mapping: Provides a visual document to communicate your strategic plan. A strategy map make it easy to show relationships among various takes and objectives.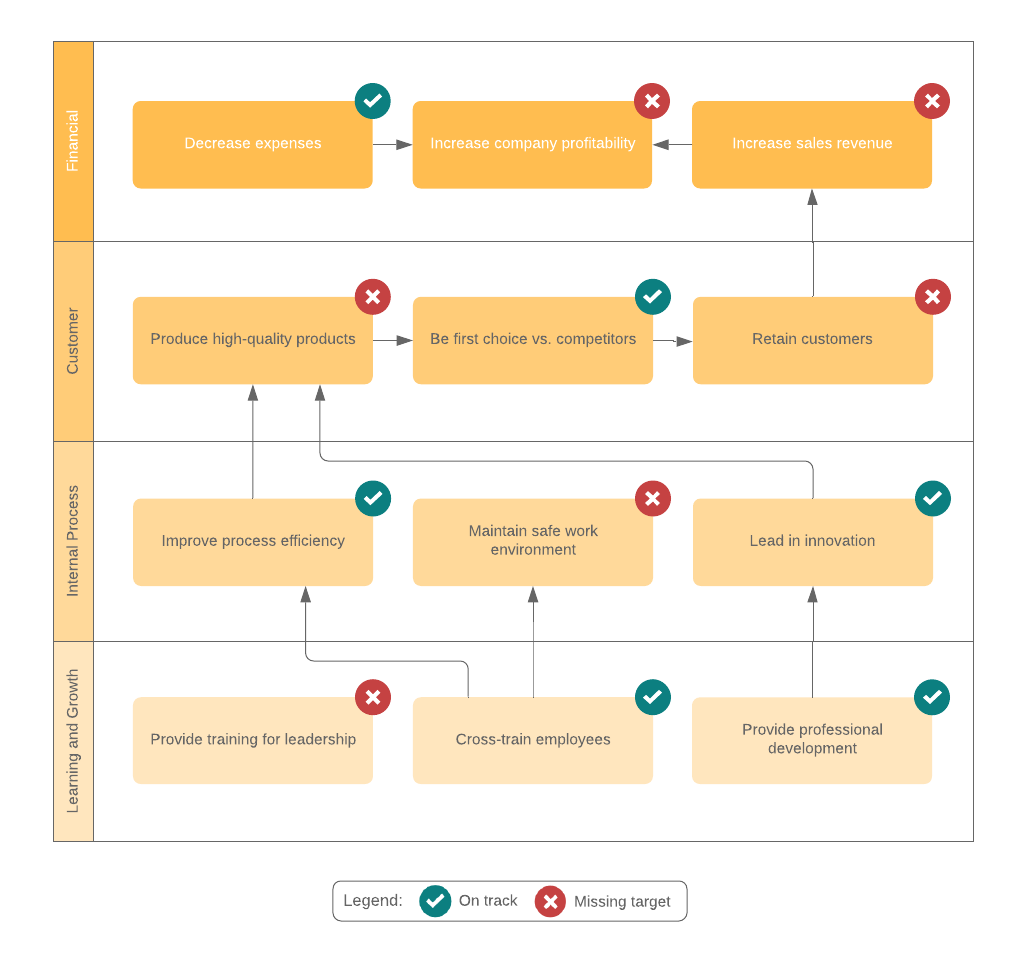 Porter's Five Forces: Helps you to assess how competitive the market is. Porter's Five Forces focuses on your company's ability to enter a market, similar products customers can buy instead of yours, buyer power, supplier power, and the effect a competitor's change in strategy would have on your company.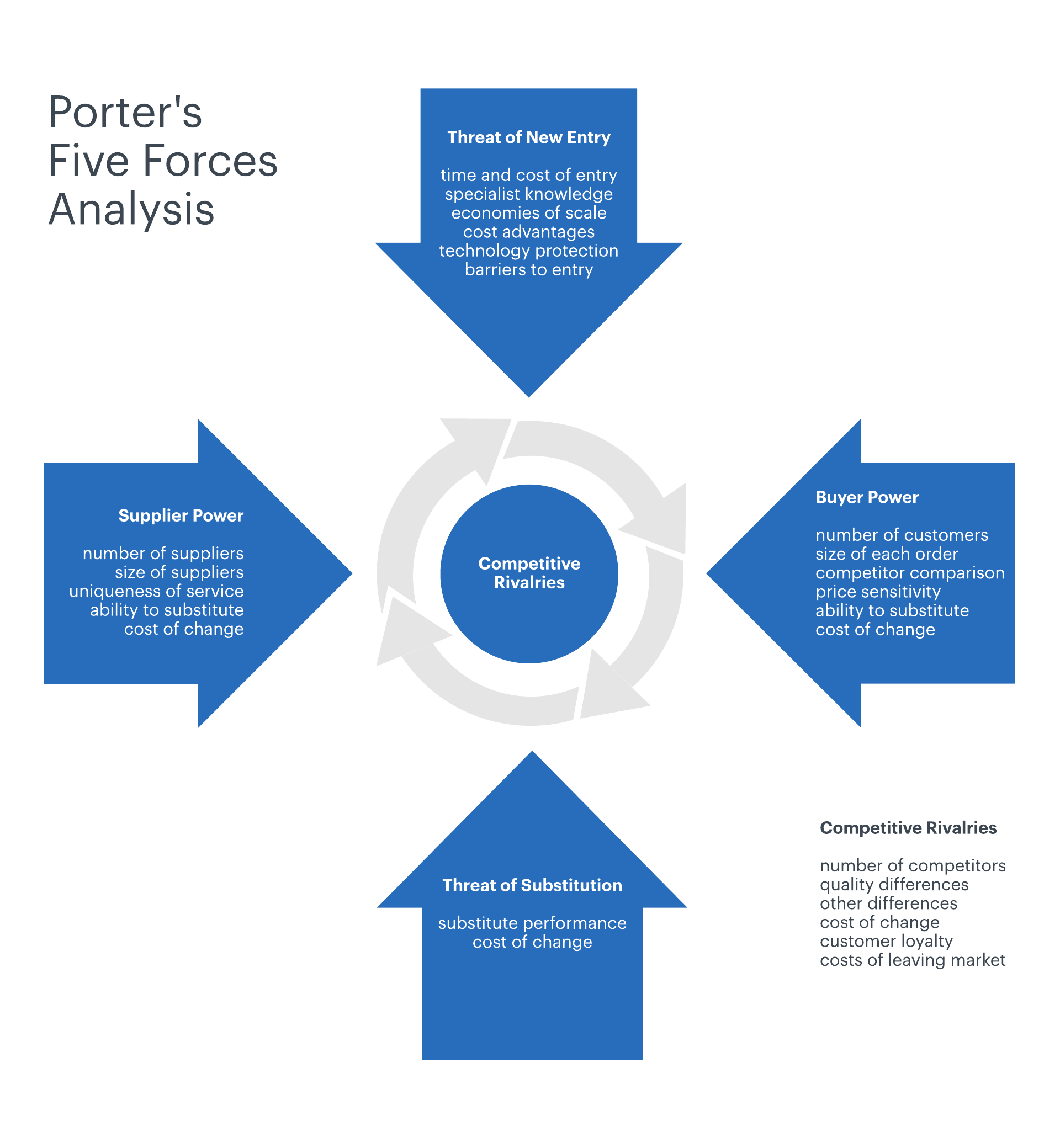 SWOT analysis: With this strategic planning framework, you analyze your company's strengths, weaknesses, opportunities, and threats.
PEST/PESTLE analysis: This framework looks at a business environment to see if there are any factors that could impact your organization's health. PEST analysis includes political, economic, sociocultural, and technological factors.
Ansoff matrix: This strategic planning framework analyzes four potential opportunities for growth: market penetration, product development, market development, and diversification. Try the Ansoff matrix when seeking out new opportunities.
Objectives and key results (OKRs): In The objectives refer to what you want to achieve. The key results indicate how you'll measure your progress toward your objectives.
Blue Ocean Strategy: With this framework, your company creates demand for products in an uncontested market space. You focus on differentiating your product from the competition rather than trying to beat them.
Value, Rarity, Imitability, and Organization (VRIO): This strategic planning framework answers questions concerning your product's value, the amount of competition in your market, how easily your product can be imitated, and how well-organized your company is.
Hoshin Kanri: This framework is used to align goals with tasks, keeping everything coordinated and ensuring that everybody is working toward the same end result.
If strategic planning models and frameworks seem similar, it's because they are. While strategic planning models outline the high-level structure of your plan, the strategic framework describes the design concepts and the plan's details. 
It doesn't matter which model and framework you choose to use. You can even combine aspects of several models or frameworks to meet your needs. The important thing to remember is that strategic models and frameworks are vital to creating and communicating a clear strategic plan that will keep your company relevant and competitive.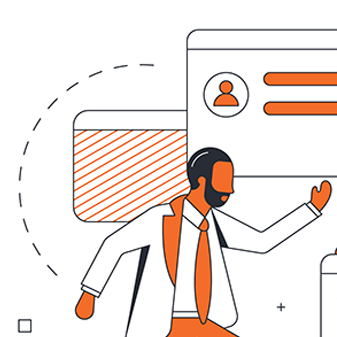 See how Lucidchart can help you through the strategic planning process, especially when it comes time to take action.
Read now
Lucidchart
Lucidchart, a cloud-based intelligent diagramming application, is a core component of Lucid Software's Visual Collaboration Suite. This intuitive, cloud-based solution empowers teams to collaborate in real-time to build flowcharts, mockups, UML diagrams, customer journey maps, and more. Lucidchart propels teams forward to build the future faster. Lucid is proud to serve top businesses around the world, including customers such as Google, GE, and NBC Universal, and 99% of the Fortune 500. Lucid partners with industry leaders, including Google, Atlassian, and Microsoft. Since its founding, Lucid has received numerous awards for its products, business, and workplace culture. For more information, visit lucidchart.com.
Bring your bright ideas to life.