3 Keys to Pitch an Idea Successfully
Reading time: about 5 min
Posted by: Lucid Content Team
Ever had a brilliant idea for the next big thing at work but not enough buy-in from colleagues to get your idea off the ground? Fortunately for you, finding people to support your ideas is a skill that can be learned with practice. You're not doomed to obscurity for the rest of your life.
We've asked a few experts for their best tips on pitching ideas to colleagues. No matter your title at work, take a minute to look through these pointers and sharpen your skills.
1. Do your homework
Scott Colenutt, Head of Digital at Site Visibility
"In order to get buy-in for my ideas in marketing from colleagues or clients, I usually approach it one of two ways: 1. Find case studies related to the strategy or tactic I am suggesting and use them as a proof of concept. 2. Stress the fact that almost everything in marketing can be run as a small scale test using A/B or multivariate testing tools. This helps tremendously because you can soften your claims and control any perceived risk."
Carly Fauth, Director of Marketing and Outreach at Money Crashers
"Make sure your idea is well thought out with research before pitching. Among other things, investigate its chances for success as well as any obstacles that may come up during implementation. Then, create a list of the people you'll be pitching to, as that will help you adjust your actual pitch. After all, the presentation will look a bit different if you're pitching to the CEO compared to baseline employees. Then, take a few moments and look at your pitch from the recipient's perspective concerning what questions they may ask and what objections they might propose."
Arron Richmond, Digital Marketing Executive at High Speed Training
"If I've got an idea that I think could really work for us, before I do anything else, I want to try and make that idea more than just an idea: research the logistics. Any idea, especially one out of the norm, will almost always be met with healthy scepticism about how practical it is to make a reality. Making sure you've done the legwork before you pitch an idea shows you've really thought it through, you're passionate about it, and you're prepared to overcome objections to make it a reality. So make sure you're armed with some graphs—when it comes to numbers, the more simply you can present them, the more people are going to buy into them and your whole proposition."
2. Consider your body language
Bruce Bolger, Owner of Bruce Bolger Company
"When one speaks to a group while standing, they are taking an authoritative position. To build a team approach (with buy-in), one would want to sit with the team to establish an inclusive environment and reinforce this with statements that are team oriented and not boss / employee. There is a time and place for authoritative body position when you need to be the "boss." This would not be one of those times. This subtle approach has a huge impact on team dynamics and engaging a team for their support, ideas, and engagement."
Michael Mignogna, CEO at Minyona
"Put simply, pitching an idea will only be exciting to your team if it's exciting to you. Sure, a bit of showmanship never hurts—and though you may be excited, it may not be apparent if you aren't comfortable letting yourself emote—but always start by asking yourself, "Does this excite me?" If not, maybe it's not that great of an idea. Or maybe you just haven't yet had your morning coffee…"
3. Use visuals
Sam Williamson, Marketing Specialist at A Hume Country Clothing
"The essence of a good idea can be summed up in a few sentences or with a single diagram or image—if you can't sum up your idea in either of these formats, then question the value of the idea. Ultimately you want to make it simple for your audience to understand the idea, so consider using imagery to make it easily digestible."
Matt Edstrom, Head of Marketing at BioClarity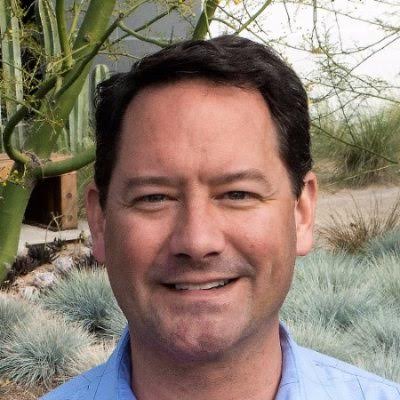 "When pitching a new idea to your team, a surefire way to dramatically increase your "buy-in" rate is to analyze your plan and be prepared to break down the data. The use of data allows you to present your proposed idea backed by facts and research, rather than simple opinions. Be prepared to address how your idea will be carried out (from start to finish), how it will improve the data metrics observed in the past, and what it will provide the company as a whole. An excellent way to make sure your idea and the data that backs it is easily digestible is to show examples and create pie charts/graphs that visually show how similar ideas have worked in the past and how your new idea will stack up compared to other possible project types. Good analysis and factual data are very hard to dispute–making your team much more receptive to buying in."
Evan Harris, Co-Founder and CEO at SD Equity Partners
"When presenting your team with an idea that affects the customer, one effective approach is creating a customer road map. This allows you to clearly demonstrate what would change and how it affects the customer at each stage of their relationship with your company. Using a road map, you can also define which stakeholders are affected at which stage. By visually depicting what will change for your team and the customer, you can more effectively pitch your idea and get others on board."
Lucidchart can help you increase buy-in for your ideas by turning them into powerful visuals. So next time you need to pitch a career-changing idea, trust Lucidchart to help you get your point across.
 
Start diagramming with Lucidchart today—try it for free!
Sign up free
About Lucidchart
Lucidchart is the intelligent diagramming application that empowers teams to clarify complexity, align their insights, and build the future—faster. With this intuitive, cloud-based solution, everyone can work visually and collaborate in real time while building flowcharts, mockups, UML diagrams, and more.
The most popular online Visio alternative, Lucidchart is utilized in over 180 countries by millions of users, from sales managers mapping out target organizations to IT directors visualizing their network infrastructure.