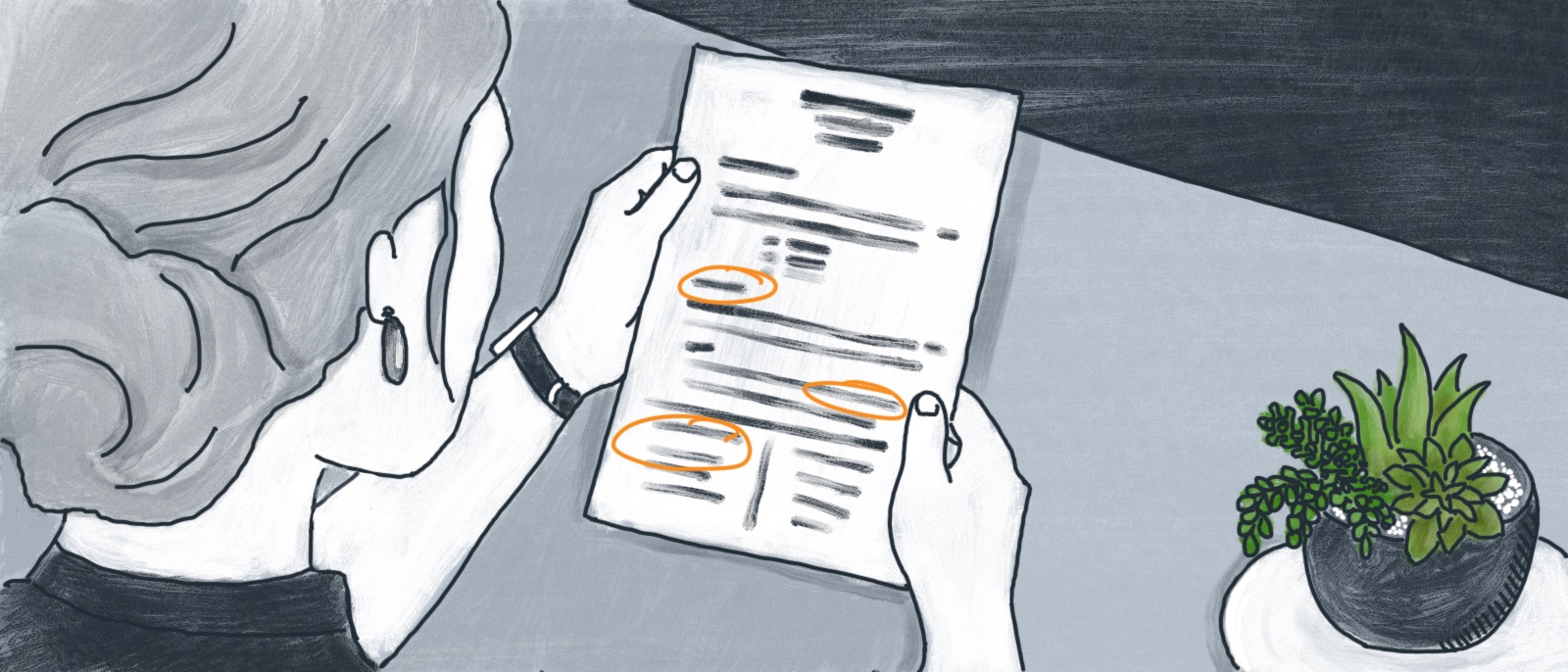 How to Build a Recruitment Process
Reading time: about 11 min
Posted by: Shannon Williams
Recruitment Process Flowchart
The best way to document and implement your recruitment process is with a recruitment process flowchart. Sometimes referred to as a recruitment workflow, recruitment process flowcharts map out the recruiting process. Recruitment involves many people, and visualizing your process can help keep everyone on the same page and communicate responsibilities.
Lawrence Bossidy, the retired CEO of Honeywell, said, "I am convinced that nothing we do is more important than hiring and developing people. At the end of the day, you bet on people, not on strategies."
At Lucid Software, we believe in this concept as well—so much, in fact, that CEO Karl Sun interviews every hire. He explained, "Sometimes people are baffled that I choose to do so—there are only so many hours in a day. But at the end of the day, the ultimate success for a startup of our size is dictated by the people we have."
We understand that our scenario at Lucid isn't realistic for every organization, but because the fate of your organization depends on the people you choose to help you build it, it pays to take the time to perfect your recruitment process. And a recruitment process flowchart is an excellent tool to get everyone on the same page and grow your organization. 
What is the recruitment process?
A recruitment process is an organization-specific plan for finding new candidates and hiring top talent. The Human Resources (HR) department generally executes the recruitment process, with assistance from hiring managers. Sound easy? Not so fast. It now takes an average of 27 working days and $4,000 to complete this process for each new hire you want to bring on.
We say "organization-specific" because each company operates differently—what works well for one company might not be the best choice for yours. The recruitment process steps below will give you some ideas on how to find and evaluate job candidates, but we encourage you to adapt these steps based on your company culture and needs.
Steps of the recruitment process
Below are the essential steps you need to create a flowchart and find the right people for your organization. Consider using a recruitment process flowchart to highlight the critical stages of recruitment and communicate important information. 
1. Identify the hiring need
You can't get what you want unless you know what you're looking for. At the end of this process, you're hoping to find the ideal employee, so you have to start by determining what "ideal" means for this position. This step will impact every other part of the recruitment process. Ask yourself and employees close to the position questions such as:
How does this role fit into your department?
What gaps or missing skills does this employee need to fill?
Which skills and qualities are essential for this position and which are simply nice to have?
As you answer these questions, you might want to look at an org chart of your company. With a single glance, an org chart can give you an idea of what skills are available with your existing team and decide where this new employee would fit within the hierarchy.
If you need to fill an existing position, don't just recycle the job description used when you hired the last employee. Understand the role as it currently stands, since the responsibilities and skills involved have likely changed.
2. Prepare a job description
A job description is often a potential candidate's first impression of your company, so make it a good one. It should accurately reflect what you need from this employee—required skills and responsibilities of the position—but it should also show candidates what they can expect to receive in return. Aside from compensation, what can this employee gain? What will life at your company be like? What goals will they help to accomplish?
Write the description to match the company culture. Your job description should include some, if not all, of the following:
Job title and department
Location
Hours (full-time, part-time, shift schedule)
Summary of the position, including objectives, responsibilities, and its relation to the rest of the company
Minimum requirements
Preferred experience and qualifications
Description of your company and its mission
Salary and benefits
Despite all the information you need to include, try to keep the job description as concise as you can. Remove qualities that won't factor greatly into your decision.
Learn to write a job description that attracts the right candidates for the position.
Learn more
3. Develop and execute your recruitment plan
With some initial preparation and your job description in hand, you should be ready for the part of the recruitment process where you actually recruit candidates. Use the following outlets to convince potential candidates to apply:
Careers page on your website (make sure to showcase company culture!)
Job boards, including Indeed, Monster, and more specialized websites
Social media, especially LinkedIn
Job fairs and campus visits
There's no need to feel overwhelmed with all your recruiting options—building a recruitment process flowchart can help you track your recruiting sources, including the process for different schools and platforms, to make sure you look at a diverse pool of candidates. Plus, you will be able to note who is responsible for each channel.
65% of recruiters claim that the biggest challenge of hiring is a shortage of talent. But before you spend a lot of time and effort tracking down new candidates, consider that the best candidate might already work at your company. Internal recruitment is much more efficient and cost-effective, plus it encourages employees to excel in their current positions with the hope of promotion.
Has your business done enough to let current employees know about new opportunities? For example, HR could send a regular email with new openings, and supervisors could suggest career paths to their team members during one-on-one conversations.
Similarly, your current employees could be your best source for bringing in new candidates. According to JobVite, 10% of referral applicants are hired as opposed to 1% of all applicants, and many companies have noted higher retention and lower cost per hire with referrals. Establish an employee referral program, typically a bonus if the candidate is hired, to encourage employees to look through your listings and contact colleagues who would be a good match.
4. Review applicants
Based on research from Glassdoor, each corporate job offer attracts an average of 250 resumes—and some of these potential employees that start flooding in will be more qualified than others. Before you put valuable time into interviews, narrow down your list of candidates with these steps:
Compare the candidate's resume and other materials to the job description you wrote. Does this person's prior job experience and skills line up with the essential requirements?
Look at the time spent in previous roles. Does the candidate's history demonstrate progression and drive or a tendency to bounce from job to job?
Conduct phone screenings. Before you bring someone into the office, a quick phone screening could determine whether you can accommodate the candidate's availability and desired salary. You can also ask questions related to the resume if an otherwise qualified candidate didn't mention an essential skill.
Follow these steps to learn how to screen your candidates effectively.
Learn how
Remember, however, that the recruitment process isn't always so formulaic. Someone who has related skills and hasn't held a similar position before could still surprise you. Allow some leeway for a wild card—that's where the interview process comes in.
5. Conduct interviews
So we've arrived at the most crucial step of the recruitment process. Don't worry. Since you have already established the qualities you would like in a candidate, and since you have vetted the incoming applications, you have set yourself up for success—or at least not a total disaster. Now follow these tips to determine whether this talented individual is the ideal choice:
Make the environment comfortable. A job interview may be a nerve-wracking experience, but you can ease the tension by reserving a quiet room ahead of time (even if it's a virtual interview) and explaining how the interview will go.
Get multiple perspectives. It's difficult to be entirely objective, so if you're able, bring more than one person to interview the candidate. They might see qualities or ask questions you didn't think of.
Review the applicant's materials beforehand. To avoid an interview that's several hours long, review resumes, cover letters, writing samples, and other materials before the interview so you don't have to ask about information you should already know.
Standardize your questions. You can ask candidates for more information on specific experiences, but if you try to ask similar questions between candidates, you can objectively compare them.
Of course, give the interviewee time to ask questions about the company as well. You need to persuade them to join the company just as much as they need to persuade you.
Collect feedback from all interviewers quickly while the candidate's responses are still fresh. Although you should gather feedback from multiple people, most companies assign one person, the hiring manager, to make the ultimate decision.
Improve your interview process using these strategies.
Learn how
6. Check references and make an offer
As a final check in the recruitment and selection process, you will want to contact the candidate's references. Gather information to confirm responses during the interview, such as:
The person's relation to the candidate
The circumstances around the candidate leaving his or her previous company
The candidate's strengths
Any skills or ability that the candidate might lack that kept him or her from progressing at this company
In 2015, 47% of declined offers happened due to candidates accepting other positions. If you decide to hire the candidate, extend an offer quickly to show your enthusiasm and avoid competing offers. If the candidate seems hesitant, ask about their reservations. Remember what you have learned during the interview process—consider how your company fits in with this person's career goals and motivations to seal the deal.
Should I consider recruitment process outsourcing?
This entire process of finding and hiring new employees translates into hours of work, which translates into thousands of dollars. If you're wondering whether you can afford to spend the time, or if your HR team isn't large enough to handle such a massive process, you may want to consider recruitment process outsourcing. This option allows an employer to transfer all or part of its recruitment processes to a third-party service provider.
How to organize your Human Resources recruiting process flows
Phew. As you can tell from the steps above, the recruitment process—no matter how many people you hire, how your company personalizes these steps, or how much you rely on an external service provider—will involve a lot of different people completing a lot of tasks to find the right employee. 
To keep everyone on the same page, use the information you pulled together from the steps above to create a recruitiment process flowchart. 
Begin building your flowchart using the tips and tricks before: 
Orient your flowchart logically from either top or bottom of left to right. Arrows and lines should follow the same patter. 
Use swimlanes to delineate responsibilities. Simply add a swimlane for each team or individual involved, such as Talent Acquisition and Hiring Manager.
Add boxes for various tasks in the recruitment process, and drag the shape into the appropriate swimlane.
Connect boxes with arrows to show the order of tasks. Add text to your arrows to clarify the path processes and choices.  If you need to include alternative paths, such as one process for a candidate who accepts the job offer and another process for a candidate who doesn't accept the offer, use diamonds to show those decision points.
Use diamond shapes to show decision points (for example, if you need to include alternative paths, such as one process for a candidate who accepts the job offer and another process for a candidate who doesn't accept the offer). 
Color-code your flowchart to make it easier to read and denote the different phases of the process. But don't go overboard – only use three or fewer colors to avoid confusion and muddying the process. 
Share your flowchart with the right stakeholders to keep everyone updated as more people are added to the recruitment process. 
Use a cloud-based platform, like Lucidchart, to easily update and adjust the flowchart as needed and link to relevant hiring information. 
Once you've built your recruitment process flowchart, included all of the relevant information, and shared it with others, it's time to start implementing your new recruiting process. Be sure to update your recruitment process and flowchart to match the needs of your company as the organization grows. 
Map your completed recruitment process using our flowchart software.
Map your process
About the author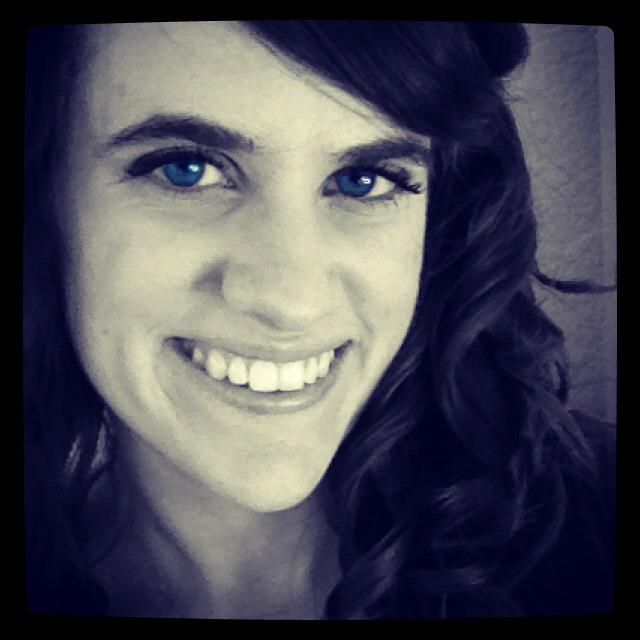 Shannon Williams graduated from BYU in English and then turned to the world of marketing. She works as a content marketing specialist at Lucid Software. Instead of writing her novel (like she should be), Shannon spends her free time running, reading, obsessing about Oscar season, and watching Gilmore Girls on loop.
Start diagramming with Lucidchart today—try it for free!
Sign up free
About Lucidchart
Lucidchart is the intelligent diagramming application that empowers teams to clarify complexity, align their insights, and build the future—faster. With this intuitive, cloud-based solution, everyone can work visually and collaborate in real time while building flowcharts, mockups, UML diagrams, and more.
The most popular online Visio alternative, Lucidchart is utilized in over 180 countries by millions of users, from sales managers mapping out target organizations to IT directors visualizing their network infrastructure.