With any new project comes new risks lying in wait. While your organization can't entirely avoid risk, you can anticipate and mitigate risks through an established risk management process. Follow these risk management steps to streamline your team for success, making the team more agile and responsive when risks do arise.
Risk Management Steps
Follow these risk management steps to improve your risk management process:
1. Identify the risk
Anticipating possible pitfalls of a project doesn't have to feel like gloom and doom for your organization. Quite the opposite. Identifying risks can be not only a positive experience but also an experience that your whole team can take part in and learn from.
Leverage the collective knowledge and experience of your entire team. Ask everyone to identify risks they've either experienced before or may have additional insight about. This process fosters communication and encourages cross-functional learning.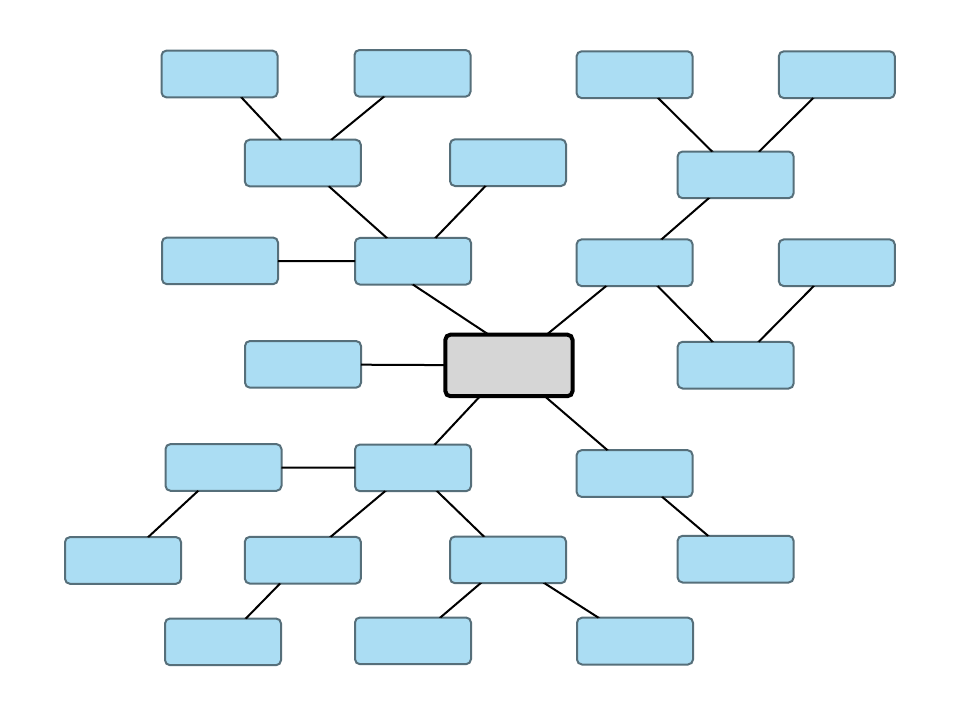 Use a mind map to help you visualize the potential risks of a project and inspire more out-of-the-box thinking from team members. You and your team could also put together a work breakdown structure to clearly see all necessary tasks in the project and where risks might emerge.
Once you and your team have compiled possible issues, create a project risk log or project risk register for clear, concise tracking and monitoring of risks throughout a project.
A project risk log, also referred to as a project risk register, is an integral part of any effective risk management process. As an ongoing database of each project's potential risks, it not only helps you manage current risks but serves as a reference point on past projects as well. By outlining your risk register with the proper data points, you and your team can quickly and correctly identify and assess possible threats to any project.
2. Analyze the risk
Once your team identifies possible problems, it's time to dig a little deeper. How likely are these risks to occur? And if they do occur, what will the ramifications be?
During this step, your team will estimate the probability and fallout of each risk to decide where to focus first. Factors such as potential financial loss to the organization, time lost, and severity of impact all play a part in accurately analyzing each risk. In putting each risk under the microscope, you'll also uncover any common issues across a project and further refine the risk management process for future projects.
3. Prioritize the risk
Now prioritization begins. Rank each risk by factoring in both its likelihood of happening and its potential effect on the project.
This step not only gives you not only a holistic view of the project at hand but also pinpoints where the team's focus should lie and identifies workable solutions for each risk. This way, the project itself is not interrupted or delayed in significant ways during the treatment stage.
4. Treat the risk
Once the worst risks come to light, dispatch your treatment plan. While you can't anticipate every risk, the previous steps of your risk management process should have you set up for success. Starting with the highest priority risk first, task your team with either solving or at least mitigating the risk so that it is no longer a threat to the project.
Effectively treating and mitigating the risk also means using your team's resources efficiently without derailing the project in the meantime. As time goes on and you build a larger database of past projects and their risk logs, you can anticipate possible risks for a more proactive rather than reactive approach for more effective treatment.
5. Monitor the risk
What is risk management? It's simply that: an ongoing process of identifying, treating, and then managing risks. Clear communication among your team and stakeholders is essential when it comes to ongoing monitoring of potential threats. And while it may feel like you're herding cats sometimes, with your risk management process and its corresponding project risk register in place, keeping tabs on those moving targets becomes anything but risky business.
Take the risk out of risk management
Lucidchart can help you plan for uncertainty and streamline your team's effectiveness. With precision and agility, you're prepared with the right contingency plan for each project. Sign up for free to see how Lucidchart templates can help your risk management process today.