Pain points for project leads (and how to solve them)
Reading time: about 7 min
Posted by: Lucid Content Team
On the best days, being a project lead feels like leading a small band of wunderkinds who work as a cohesive unit to accomplish magnificent things. On the worst days, though, being a project lead feels like being the only person in a high school group project who shows up to class.
Thankfully, with the right tools and tips, all of the frustrations that project leads experience can be solved or prevented. You'll have less stress, more transparency, and greater peace of mind, all while accomplishing the greatest version of your project. 
Read on to discover how to make project manager challenges a thing of the past.
The most common challenges in project management
 Every job comes with its share of downsides, but at least these challenges are a common and easily solved reality of being a project lead. Here are pain points you're likely to experience as a project leader, plus tips for solving them (you didn't think we'd leave you hanging, did you?).
1. Juggling multiple projects and many tasks
It's probable you aren't just dealing with one project. And even if you only need to manage a single project at a time, you'll be quickly swamped by dependencies, tasks, and deadlines. Not only do you need to keep this information straight, but you also need to relay it to stakeholders and everyone else involved with the project.
Solution: Get organized. Some feel like the hallmark of an exceptional project lead is to keep everything in their head, but that's just reckless and unmanageable. Use project management software—in conjunction with process flowcharts, Gantt charts, and similar project management visuals—to document the entire project and its dependencies. You'll have instant oversight and bring clarity to the complexity of a project.
2. Accurately estimating workload
Incorrectly estimate how long a project will take, and all of a sudden your team is working overtime, your project is overdue, and your stakeholders are sending out increasingly stern emails. An inaccurate estimation of workload can hit your bottom line hard.
Solution: Use tools such as PERT charts or story points to involve the team and get a more realistic idea of how much time tasks will take. You shouldn't be estimating on your own: instead, ask the team for realistic expectations, and you'll have a much more accurate estimate.
3. Understanding inefficiencies in the workflow
Why has it taken four weeks for a wireframe to be created for a landing page? It can be difficult to understand why certain tasks take so long in your project and why things seem to be at a standstill.
Solution: Visualize the workflow. That's truly the best way to understand inefficiencies. For instance, until you document the workflow, you may not see why the wireframe is taking so long: when it's visually represented, you can suddenly see the wireframe requires sign-off from six different people. Use Lucidchart to show your workflow in a flowchart, BPMN diagram, etc. Once you do, you'll be able to identify bottlenecks and then correct them.
4. Dealing with inevitable changes
Someone's decided to take a trip to Milan. One of your stakeholders has changed their mind. The budget is suddenly slashed. As a project lead, nothing is static, and that can cause some serious stress.
Solution: If someone has requested a change or added requirements, you first need to understand what is a necessary change for strategic reasons and what is simply scope creep. Stand your ground and push back against scope creep, referring to the original plan. If you do need to adjust your project plan, make sure to document the change and communicate it to the team. Learn more about scope change management.
5. Keeping everyone accountable
It's easy to place blame on project leads and project managers, and that's a lot of responsibility. It's also not fair, especially when a team member says they know exactly what they need to do, and yet they still fail to deliver by the deadline.
Solution: Transparency is the key to accountability. When everyone can see who's responsible for what, you'll find your team members much more willing to keep to their deadlines. An easy way to create transparency is to create a single source of truth for your project that shows dependencies visually. It's one thing to think your task is important: it's quite another thing to see that your task is crucial for the completion of a project. 
In fact, when your team members can see exactly how a task plays into the success of a project, they'll be more likely to not just take ownership of the task, but to make sure it's completed in a timely manner and with greater care. Visuals shift the responsibility from you to the task owner while increasing accountability and quality.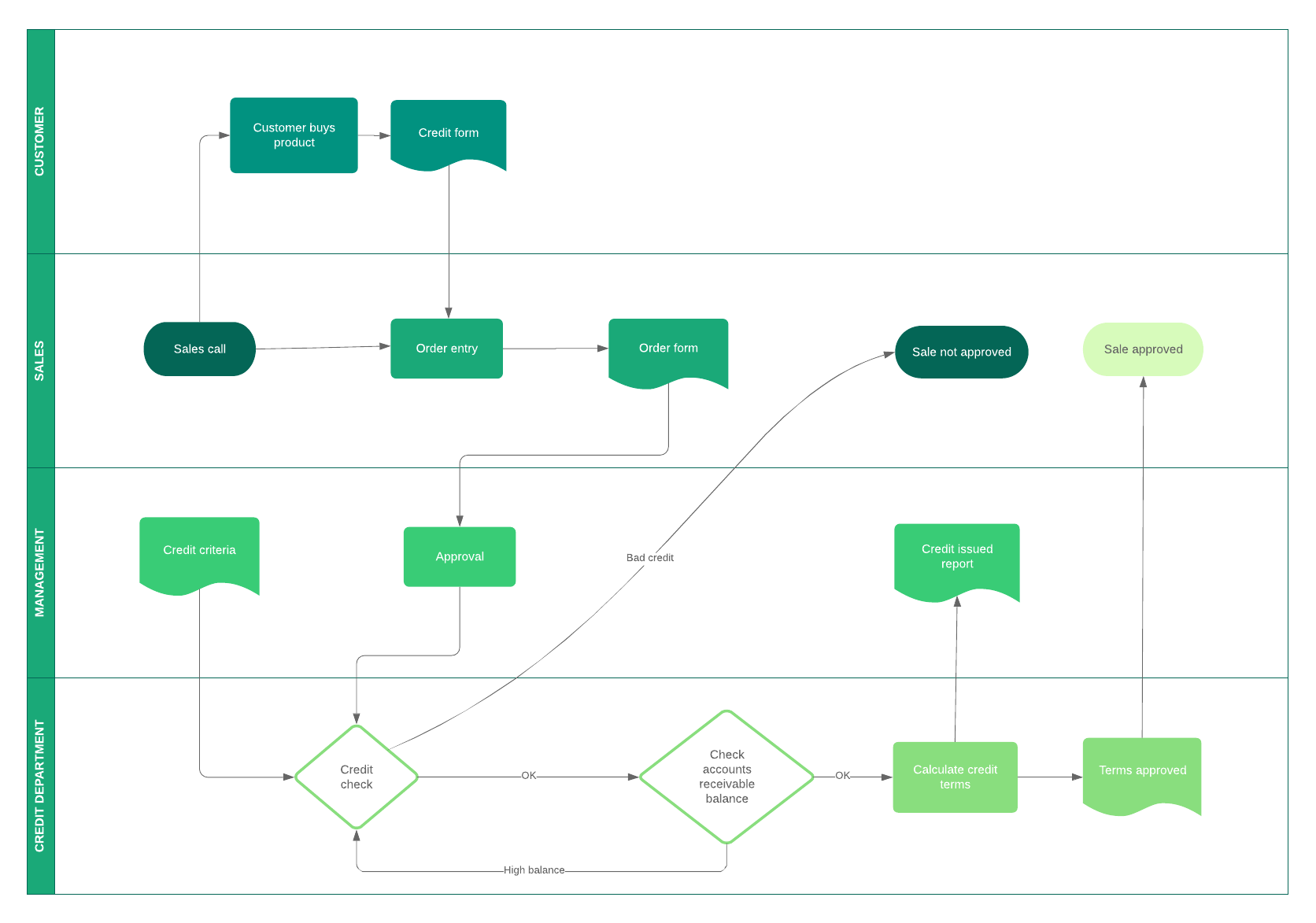 6. Communicating in different ways
Say the marketing team prefers project briefs, but the dev team wants tasks assigned to them in Jira Software. As a result, you spend a great amount of time communicating the right information to the right people at the right time. 
Solution: Create a big-picture view of the project so that each person can see what is happening. Instead of having to ask you what the team should be doing, they can self-direct simply by looking at the master project view.
7. Answering stakeholder questions
You're the person everyone goes to when they have a question, and that can be stressful. Worse, you may find yourself headed down the road of a particular project and find that you neglected to consult a specific stakeholder, and now you're scrambling to incorporate that person's needs into the master plan.
Solution: Keep everything in the cloud and give your stakeholders access. They can find things for themselves without taking up your time. When everything is in one place, you can also easily share information and easily instead of having to sort through notes and emails to find the necessary information. 
And as for neglecting stakeholders, conduct a stakeholder analysis so you know whom to involve and communicate with in the first place. 
8. Discovering what's been completed
It's hard to know what the team has changed or resolved as changes come in throughout the project. And that can feel like someone's messing your sheets up just after you've made the bed.
Solution: Have a single source of truth so you can see which changes were made when. Team members should absolutely not be keeping track of task progression in a separate document; that ruins transparency and keeps progress in a silo. 
Instead, use a cloud-based solution. Lucidchart allows you to track changes through its revision history, so you can quickly see what was changed, when it was changed, and by whom. This single source of truth is the key to understanding where the project stands at any given moment and getting the visibility you need. 
Being a project manager or project lead is a huge responsibility that can feel overwhelming and stressful without the necessary tools to handle the deluge of changes that accompany a large project. The good news is that managing all that information really comes down to keeping everything in cloud-based software that tracks changes automatically and allows your team to access documents and other data without asking you. 
The ultimate goal is to dissolve any of the barriers to making progress on the project, and it starts with making a high-level view of the entire project that everyone can see and immediately understand. This solution allows each member of your team to see what they need to do, when they need to do it, and what they need in order to get working. And that means you can relax.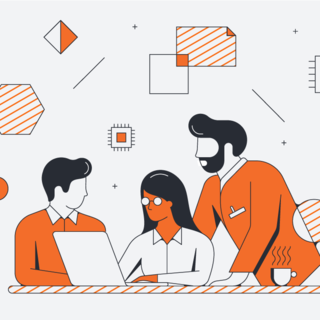 Learn how you can use Lucidchart to successfully plan projects—and avoid these challenges wherever possible.
Read now
Start diagramming with Lucidchart today—try it for free!
Sign up free
About Lucidchart
Lucidchart is the intelligent diagramming application that empowers teams to clarify complexity, align their insights, and build the future—faster. With this intuitive, cloud-based solution, everyone can work visually and collaborate in real time while building flowcharts, mockups, UML diagrams, and more.
The most popular online Visio alternative, Lucidchart is utilized in over 180 countries by millions of users, from sales managers mapping out target organizations to IT directors visualizing their network infrastructure.