Flowchart maker
Lucidchart is a visual workspace that combines diagramming, data visualization, and collaboration to accelerate understanding and drive innovation. 
Create your flowchart online with Lucidchart
All the shapes you need to design professional flowcharts

A flowchart visually represents the steps and decisions that are made to complete a process. Whether you are new to diagramming flowcharts or you are a seasoned pro, our free flowchart maker has everything you need to draw any type of process. Lucidchart's extensive template library will have you creating impressive, easy-to-follow flowcharts in minutes, and its drag-and-drop functionality makes it simple to place and arrange shapes in a logical flow.

Collaborate anytime, anywhere

Create flowcharts using Mac or PC because our flowchart generator is web-based, there is nothing to install, and it works on any device, browser, or operating system. Lucidchart helps team members collaborate in real time and work on the go from anywhere in the world, making the virtual office much more productive. Rather than passing your diagram back and forth and running into versioning issues, you can work together as a team to create a final product.

Easily share and present your diagrams

When you are ready for input from other team members, Lucidchart lets you easily share your online flowcharts. Collaborators can add comments, chat in real time, make edits, and collaborate to complete the diagram. When the flowchart is ready, generate a shareable URL, embed your diagram in a wiki or other popular apps, or export your diagram as a PDF, JPEG, or PNG. Because changes sync automatically, you and your team will always have access to the latest version of the document no matter where it's published.

Seamlessly integrate with G Suite

Our flowchart creator integrates with Google applications to encourage more collaboration and increase productivity throughout your enterprise. With our free add-ons for Google Docs, Sheets, and Slides, you can quickly and seamlessly insert flowcharts into your documents, spreadsheets, and presentations to give context to your ideas. Access the Lucidchart editor directly from these apps to update your diagrams as needed, and then update your inserted diagrams with a single click.

Integrate with Microsoft Office apps

Giving your readers a visual representation of your ideas makes them easier to understand, and with our Microsoft add-ins, you can easily include your visuals in Word, Excel, PowerPoint, and Teams. Drop your completed online flowcharts into Word documents to supplement text-heavy documentation. Insert interactive diagrams into your PowerPoint presentations to keep your audience engaged. Enhance chunks of data in your Excel spreadsheets with flowcharts and other diagrams to give your numbers context.
How to make a flowchart online
Frequently asked questions about our flowchart creator
How do I make a flowchart in Lucidchart?
Do you have any flowchart templates?
Are there any tips and tricks I should know to help me format my flowchart?
How do I use swimlanes in my flowcharts?
What are common flowchart symbols and notation?
See why Lucidchart is the best free flowchart maker
Over 15 million users in 180 countries
"Lucidchart offers very nice flowcharts, which helps clients better understand insights. It's easy to see who is working on what. And the most important benefit is that it is very easy to learn."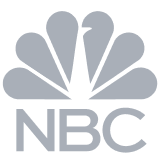 Browse flowchart templates