Visualize business requirements and processes
See how Lucidchart can help you define the needs of your organization and clearly communicate solutions that deliver value to key stakeholders.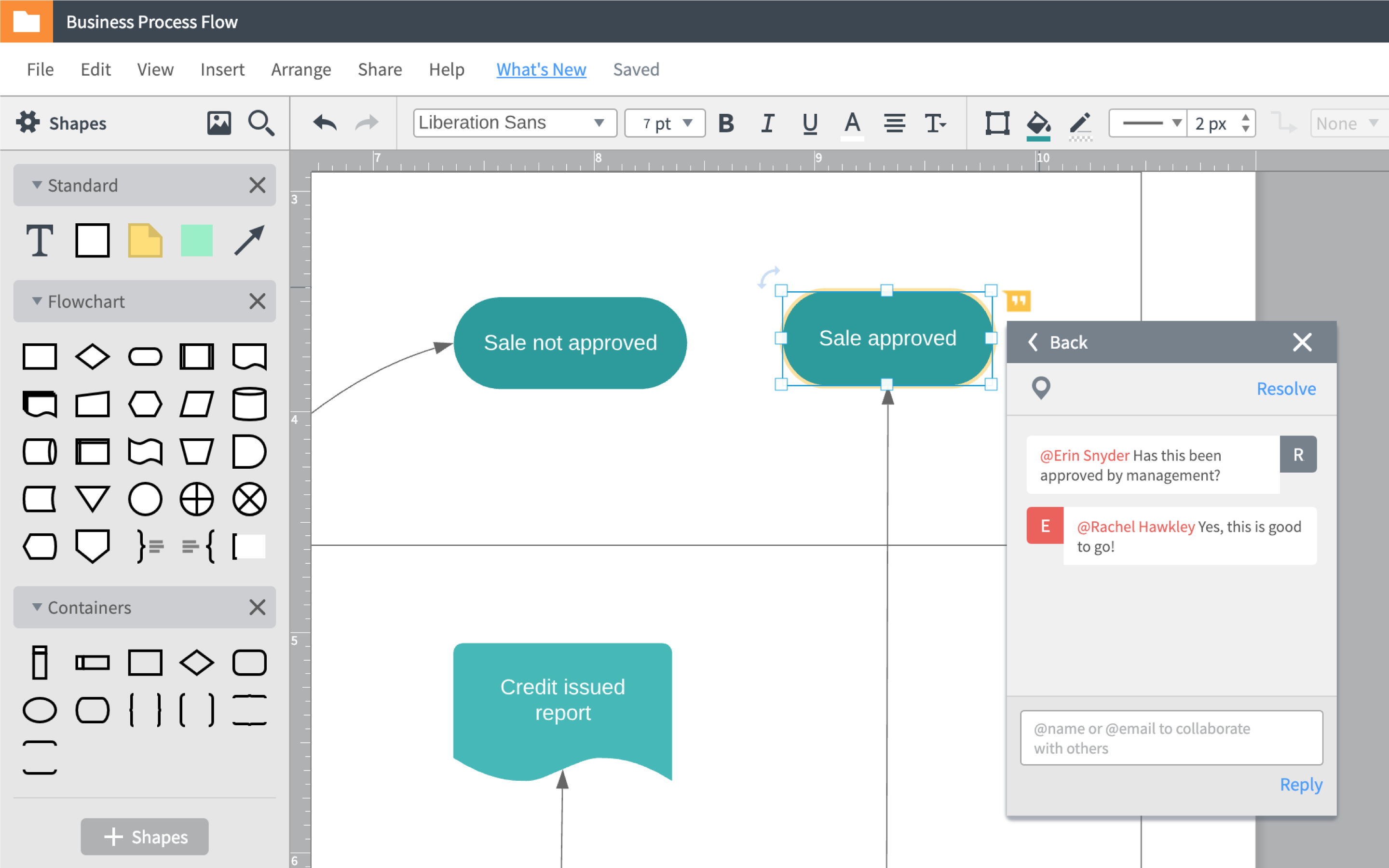 I use Lucidchart rather than having everybody sit around a table, shoving a sheet of paper in front of them, saying, 'Write down what you want to change,' then taking all of their feedback, putting it into a diagram, and coming back a week later only to have everybody say, 'No, no, that's not right.' Instead, I can put Lucidchart on a projector in a conference room, listen to feedback, and put the whole process together right there in a matter of 20 minutes.
Steve Groff, Process Engineer at Delta Airlines
Communicate with your team anytime, anywhere. Sign up for a free trial today.