Diagram center
Find the diagrams you need to create impactful visuals and excel in your role.
Sign up free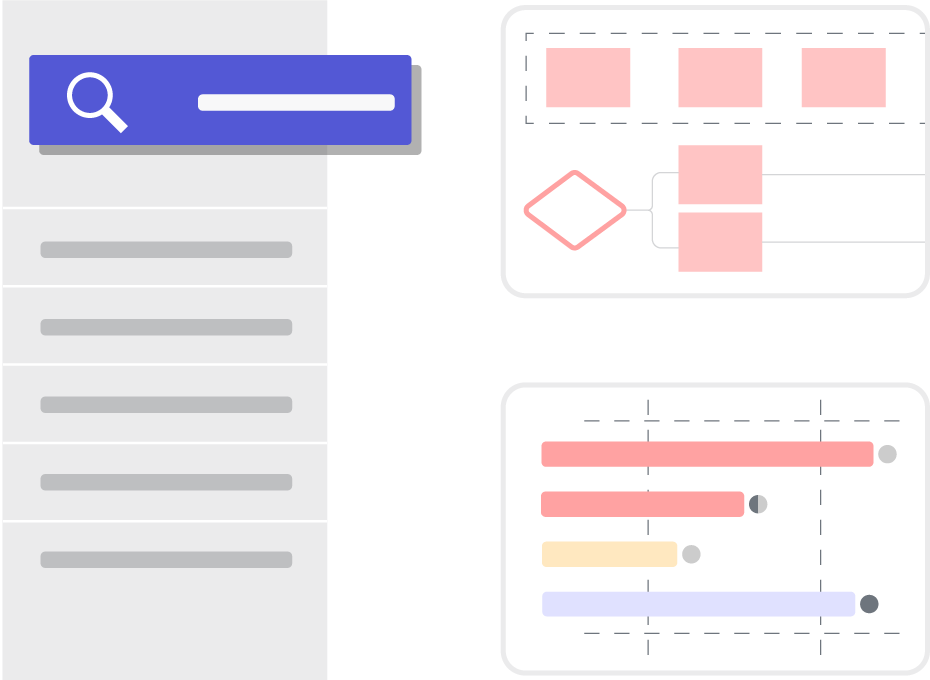 Explore Lucidchart diagrams and tutorial guides
Select any diagram type, from simple flowcharts to technical network diagrams, to learn how these visuals are used and how you can start building them.
P&ID

Value stream maps

Timeline

Customer mapping

Work breakdown structure (WBS)

Roadmapping

SWOT analysis

Cloud architecture diagrams

Critical path method

Rack diagram

Sticky notes

Supply and demand graph

Online Whiteboard

Affinity diagram

Block diagram

Context diagram

Make a Diagram

Mockup/UI

Synoptic Table

EPC

Horned beast diagram

Octopus diagram

Flowchart

Correlation diagram

Business framework

Logic trees

Brainstorming

Sitemaps

Workflow

Mind map

Network diagrams

Concept Map

Decision trees

Swimlane diagrams

Venn diagrams

Organization Chart

Floor Plan

Entity relationship diagrams

Business Process Models

Fishbone diagram

UML Diagrams

Wireframing

Process mapping

Database

Process flow chart

Data flow diagrams

PERT chart

Circuit diagrams

Gantt charts

Family tree

Visio

Graphs

Flowchart

We couldn't find any results for your search.
Discover how Lucidchart features and diagrams can enhance any role
Choose your job function to learn about best practices, relevant features, and built-in integrations that you can use to work visually to improve understanding and efficiency.
Popular templates to get you started