Miro vs Lucidchart
Lucidchart goes beyond Miro's simple brainstorming capabilities to take you from an initial idea all the way through to execution.
Join the 99% of the Fortune 500 who trust Lucidchart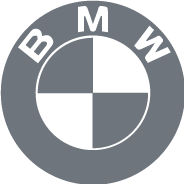 How Lucidchart adds power to your brainstorming sessions
A variety of diagrams for every use case

As an online whiteboard, Miro is designed to help users brainstorm and get ideas off the ground, but its features aren't robust enough to cover the entire project lifecycle. Lucidchart offers templates and functionality to support a wide range of diagrams so that you can move smoothly from ideation to execution.


Advanced features to help you work smarter and faster

While Miro's whiteboard design can handle basic visuals, its advanced features are lacking. With Lucidchart's easy-to-use interface, you can link your data to your visuals, use conditional formatting, auto-generate your org charts and AWS diagrams, and more.


Hundreds of shapes and templates for limitless possibilities

Lucidchart shape libraries are filled with hundreds of basic, advanced, and industry-specific shapes and templates to suit even your most specific diagramming needs. Miro offers a limited number of shapes, making advanced designs difficult.

Start diagramming with Lucidchart
50 diagrams are made every minute in Lucidchart. Make your first diagram today.
Make a diagram
The features that make Lucidchart the best
Integrate seamlessly with your favorite apps
Lucidchart offers a combination of powerful in-house and partner integrations that let you connect with industry-leading apps like G Suite, Microsoft Office 365, Slack, Confluence, Jira, and more. Each integration is easy to set up and easy to use, so you can start including visuals within the apps you use daily.
Choose a template and go!
With Lucidchart, you have your choice of hundreds of diagram-specific templates in our searchable template library, including diagrams for basic and advanced flowcharts, org charts, mind maps, and more. Our team of dedicated template specialists adds new templates weekly, so your options are endless.

Collaborate with anyone, anywhere
Lucidchart is built for collaborative work. With a few clicks, you can customize diagram permissions as you share your work, use @mention comments to tag collaborators, and use collaborative cursors to see who's working in your document and where.

Present your work with a few simple clicks
Our easy-to-use presentation mode lets you create interactive presentations in seconds—without ever leaving the editor. You can also import your entire presentation to Google Slides for fast, easy presenting.

Frequently asked questions about Lucidchart
How can I collaborate with someone else on a document?
I work on a PC, but I'm trying to collaborate with someone on a Mac. Will I need to download my document to share it?
What are some popular diagram types in Lucidchart to help me brainstorm?
I want to share my brainstorm from Lucidchart and publish it for others to reference. What are my options?
How do I go from project ideation to execution in Lucidchart?
Over 15 million users in 180 countries
"It's a great way to collaborate and brainstorm with your whole team. You can include the designer and digital managers, as well as the clients, in the collaboration because of its easy-to-navigate user experience."
★ ★ ★ ★ ★ Nazia A.  |  January 10, 2018
Compare Lucidchart