Fishbone Diagram Healthcare
Fishbone diagrams have a variety of uses in the healthcare industry. Whether you're a practitioner or business person, find out how you can use one to improve your processes.
Draw professional and readable diagrams with Lucidchart, a free online diagramming solution. It's effortless to master!
Try it now
Sign up free
---
Use a fishbone diagram
A fishbone diagram is also known as a cause-and-effect diagram because it showcases causes that may contribute to a given effect. Nurses, doctors, hospital managers, and other professionals in the healthcare system can use them in a variety of ways. For example, a fishbone diagram may help with diagnosing diseases by mapping out potential causes of present symptoms. It can also be used to analyze a healthcare business problem, like long wait times at a hospital clinic.
Make a fishbone diagram in Lucidchart
The template below can be easily adapted to many healthcare use cases. Use text boxes to label the lines with causes, and double-click existing text to change it. You can rotate lines and shapes to ensure easy reading of the document. Once you've finished drawing and labeling each element, try adding colors and shading for a professional touch. Having a compelling and readable outline of problems and their causes on hand is a great way to improve your business processes.
---
Fishbone diagram template
Click to open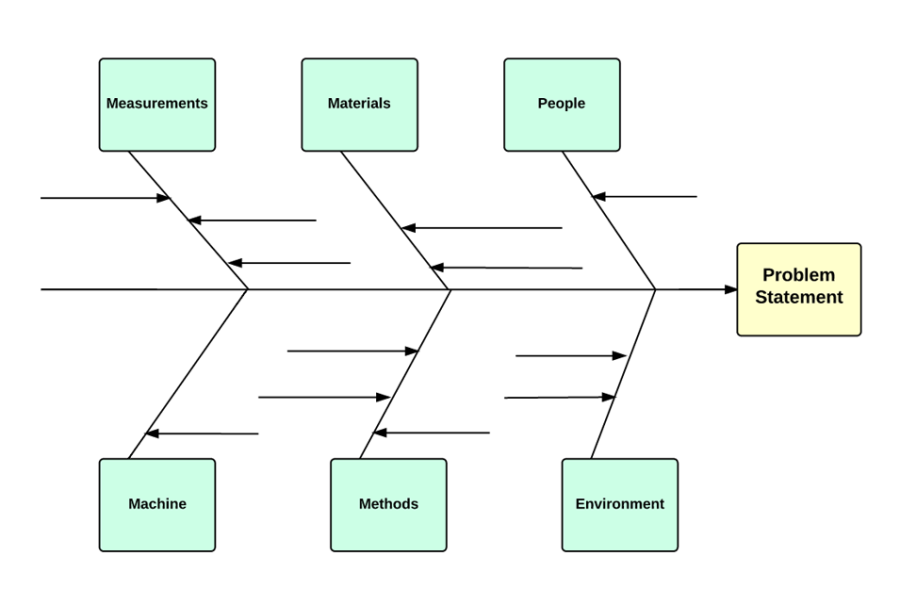 ---
Lucidchart can help you create effective fishbone diagrams, in addition to dozens of other diagram types. Improve processes with flowcharts, UML charts, and more. Sign up and try them for yourself!
Try it now
Sign up free