5 Atlassian Summit Europe Sessions You Can't Miss
Lucid Content Team
Reading time: about 5 min
If you're getting ready for Atlassian Summit Europe next week, we figure you have a lot on your plate right now. You've got a mile-long to-do list. We're guessing that planning out your conference session schedule is likely on it, but… so is finishing up that Barcelona travel guide book.
In order to keep you from choosing between important tasks, we thought we'd provide a quick rundown on some of the sessions you won't want to miss. That way, you can cross session research off your list and get back to mapping out your sightseeing, finding your passport, and Googling top restaurants in Barcelona. You can thank us later.
Atlassian has a lot planned for their first-ever European Summit. Sessions cover everything from planning and tracking projects to deploying software to building strong and collaborative teams, so there's a lot to choose from. Monika, one of our associate product managers, and Dmitry, one of our senior software engineers, took a break from packing their bags to discuss their top five sessions.
1. 10 Atlassian Tool Hacks to Improve Team Culture
Sherif Mansour, Principal Product Manager, Atlassian
Products covered: JIRA Software, JIRA Core, JIRA Service Desk, Confluence, HipChat
You know how to take advantage of Confluence, JIRA, and HipChat to improve your day-to-day tasks and projects. But could these tools possibly assist with your team culture? Good news for the day: they most definitely can. While you currently may not see how your Atlassian tools can impact that aspect of the workplace, this session will prove that you can and should use them to improve the culture of your organization and make work enjoyable.
Sherif will offer 10 tips and tricks for using the products you already know and love to:
Make large organizations feel like small teams.
Foster an open and innovative culture.
Add a healthy dose of fun and humor to your team.
See how Atlassian supports far more than just your software needs.
2. The Team Playbook: A Recipe For Healthy Teams
Dom Price, Head of R&D and Work Futurist, Atlassian & Georgie Bottomley, Senior UX Research, Atlassian
"We've made our secret sauce not so secret." Atlassian has an impressive record of successfully scaling hundreds of teams while developing a culture of continuous improvement. Based on this firsthand experience, the Team Playbook by Atlassian reveals how the company changed the way its teams work, in hopes that you can apply the same philosophies to your organization.
Dr. Dom will discuss some of the principles outlined in the Team Playbook, and playbook user Georgie will share some of her success stories. So if you're searching for the key to building a high-performing and effective team, come ready to be enlightened and leave with actionable insight.  
3. The Key to Great Teams: Understanding the Human Operating System
Stefan Knecht, Manager, it-economics GmbH
Products covered: JIRA Software, JIRA Core, Confluence, HipChat
You can't build a world-class team on tools and technology alone. Why? Because teams are made of humans, and you need to take a look at what makes people tick. Stefan Knecht believes the key to forming agile, adaptive, and resilient teams is the human operating system (OS H).
In this session, he will explain the idea behind OS H and teach you how you can use this concept to understand and meet the social needs of your organization. Be ready to learn about what may be the final piece you need to build successful teams and a culture of trust.
4. Building Trust for Adoption at Enterprise Scale
Frederic Ros, Head of Development Efficiency and Lifecycles, Amadeus & Hugo Questroy, Senior Manager, Software Development Engineering, Amadeus
Products covered: JIRA Software, Confluence, HipChat, Bitbucket
As the leader in technology solutions for the global travel and tourism industry, Amadeus has 14,000+ employees spread across 20 geographical locations. The company needed a solution that would promote collaboration and efficiency among these highly dispersed teams. They also needed a solution that these numerous teams could trust. Amadeus has found that the Atlassian suite fills both needs perfectly.
Hear how Atlassian products integrate seamlessly with Amadeus' homegrown tools and processes and offer the scalability, high availability, and resiliency needed to foster trust among Amadeus employees.
5. Sink or Swim: How Incident Communication Keeps You Afloat
Scott Klein, Head of Product - StatusPage, Atlassian
Products covered: StatusPage
During downtime, poor communication can be the straw that breaks the camel's back as far as your stress level is concerned. Scott has a wealth of knowledge to share about making communication during an incident as effective as possible. You'll learn how to:
Improve communication during incidents.
Decrease ticket load.
Use StatusPage in conjunction with other Atlassian tools.
Conduct pre-incident preparation and post-incident follow-up.
No one can make dealing with incidents a walk in the park, but  see how Atlassian can make it more of a jaunt.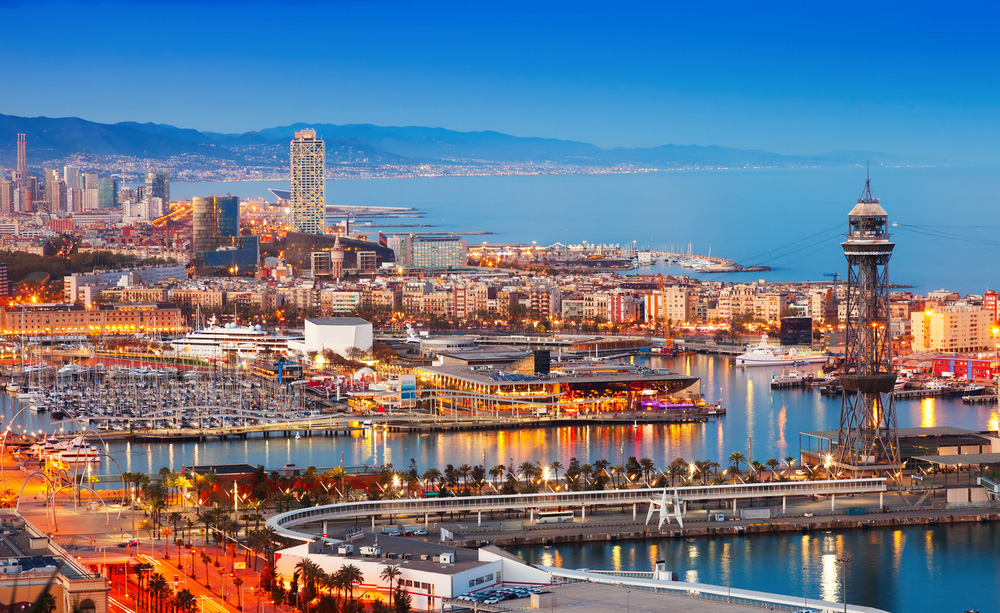 There you have it—your simple guide to Atlassian conference sessions. Check it off your list! Here are a few more things you'll want to be aware of before you go back to dreaming about Barcelona:
Be sure to schedule time to visit us at booth G14! We'll have some awesome swag. Our T-shirts go fast, so you can reserve one now.
If you're ready to see Lucidchart in action, you can schedule a demo.
Hungry for even more Atlassian goodness? Check out our brand-new e-book on the seven best add-ons for collaboration with Atlassian. Get it here!
See you in Spain! Buen viaje!