Look around you. Everyone, everywhere, is glued to their phones—texting, scrolling through news feeds, snapping selfies. Smart phones and online communication have made it so that using your cellphone to actually talk to someone is becoming obsolete. Snap-chatting, messaging, emailing, commenting, texting—these have become the preferred avenues of communication.
Before you think that this is just a rant from yet another luddite (an endearing term given to a technology-fearing-individual — according to Urban Dictionary), this is actually a tutorial by a girl in sales who has learned that picking up the phone, dialing, and conversing ear to ear is quickly becoming an antiquated art.
Whether you're the newest hire on the sales team, you're calling your insurance company to get your rate lowered, you're or hoping to ask that special someone on a date—here are my tips for you.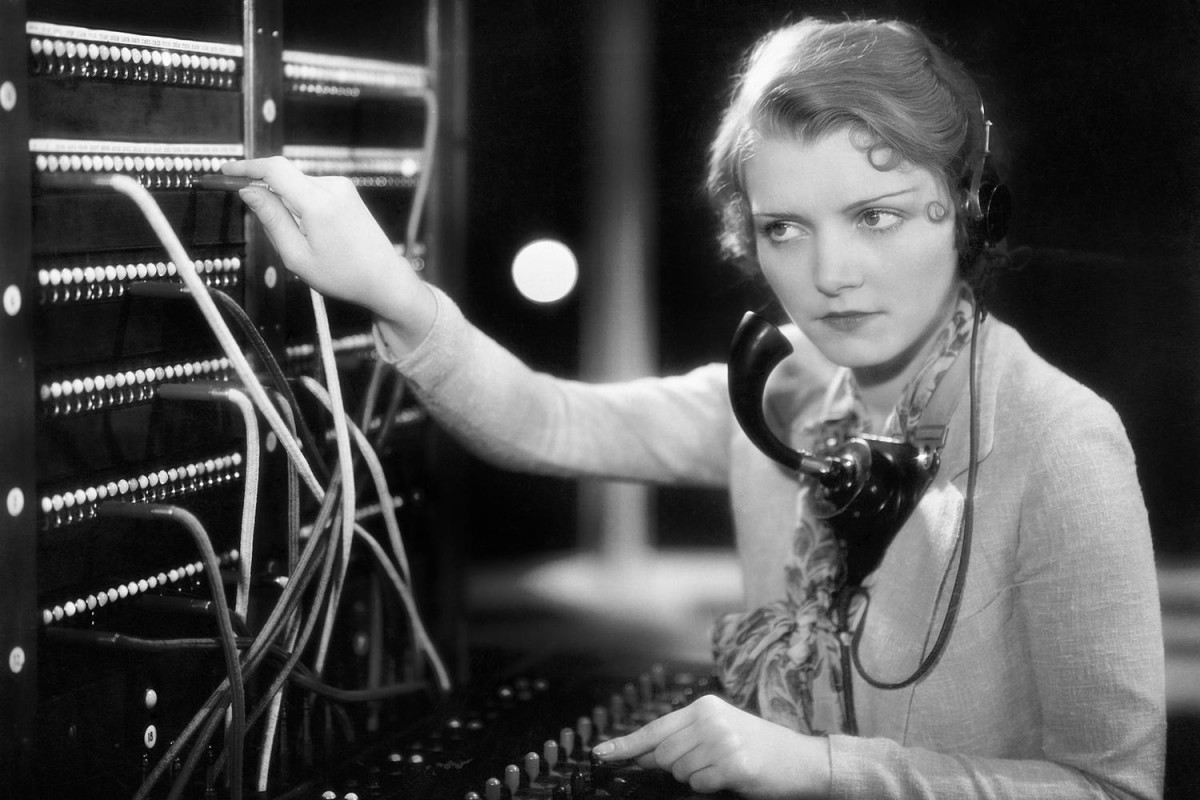 1. Smile
It might sound bizarre—I mean the person on the other end of the line can't actually see you—but a smile can make all of the difference. It changes your voice inflection, your energy, your warmth. While they may not see your pearly whites, they will definitely hear the difference and will be much more excited to talk to you in the process.
2. Role play
We all have those moments when we wish we could take a "do-over," moments where we berate ourselves with thoughts like "why did I say that, what was I thinking?" Trust me. I've been there.
Taking just five minutes to role-play your conversation will make a world of difference. Instead of muttering and stumbling your way through your next big (or little) sales phone call, write down the specifics of what questions you want to ask and some key phrases that you want to use. Doing so can change your call from "Um, well I'm calling about a really great tool. Have you heard of Lucid Software before?" to "Did you know that Lucidchart is the fastest growing cloud based diagramming solution in the marketplace right now? And the number one productivity app in the Google Apps Marketplace?"
The difference in those value propositions? Night and Day.
And lest you think this is specific to business calls—not so. When's the last time you called someone that you were interested in (instead of "friending" on Facebook)? Maybe your previous phone conversations have gone like this: "Hey um, well I was wondering if maybe you want to go to dinner sometime?"
With a little role play, your conversation can be transformed to this: "Hi Rachel! There's this awesome new restaurant that just opened up down-town. I remember that you mentioned that you loved Latin food. They're having an open mic night this Friday night, and I thought it would be fun to grab some food and enjoy the music together? Are you free?"
No smart girl could turn that down.
Need an easy way to brainstorm these conversations? I especially love this mind-mapping and diagramming tool which allows me to organize and visualize my thoughts. It's called Lucidchart—surprise! Oh, and did I mention that you can sign up for free? (Now that I think of it, maybe this should have been my sixth tip).
A few minutes of preparation before you make the phone call will give you the confidence, information, and timing to really make a powerful argument.
3. Spend a few minutes building a relationship
While you may never have met the person who you're talking to, take a few minutes at the beginning of the phone call to make relevant small talk. The term we use in sales to describe this is "building rapport." If you're talking to that insurance rep on the phone, it can be as simple as "Hey Stacey, how's the morning going there for you? I know we've been pretty busy here after the holiday weekend."
You will set yourself apart by recognizing that the person on the other end of the line isn't a robot but an actual human being who probably talks to hundreds of people a day who never acknowledge their name or the fact they may be busy. That person will also be much more likely to help you get a discount or waive a fine if you take this approach.
At the end of the conversation, make sure to acknowledge their name and make a brief reference to your earlier conversation: "I really appreciate your help, Stacey. Hope the rest of your day goes smoothly and that it's not too stressful for you."
4. Silence really is golden
Unfortunately, we've all been conditioned to be afraid of silence on the phone. EMBRACE IT. Because what's worse than silence? Fillers. We use words like "um, like, well, uh, hmm." Fillers cut down on your credibility and distract from your message. The best thing you can do? Pause. If you're not sure what to say, it's okay to take a few seconds to pause before you finish your thought. If you think this comes easily, think again. It's a tough habit to break. It takes practice. But it can be done. In your conversations with others, focus on eliminating these filler words, and you will be amazed by the succinctness of your message.
5. Own it
If there's one thing I'm learning in life, it's that sometimes you just have to fake it until you make it.
Take control of the situation.
If that's hard for you, here's one tip that has made a world of difference for me, especially in situations where I'm negotiating for something (full disclosure—this is something I have struggled with for years).
My tip: I don't negotiate.
For myself, that is. I go into the phone conversation as if I'm negotiating for someone else—my little sister, a best friend, an elderly neighbor. It has made all of the difference.
Owning it is recognizing that you are just as capable of becoming the top sales rep as your co-worker sitting across from you. You are every bit as worthy as your cool buddy to ask out that amazing girl. You've got this. And even if you don't feel like you do, pretend you do. And somewhere along the way you'll realize that you're making it. Really making it.
So pick up the phone and make that call. Your next promotion, your next budget break, your next relationship depends on it.
About the author
Elizabeth Malone joined the Sales Development Representative team in April 2016. She can be seen smiling (on the phone of course) and helping businesses find the perfect solution to their diagramming needs. Generally described as being "excited about everything," Elizabeth enjoys making new friends, baking treats for her co-workers, and riding her bike.