Dogfooding Derby: Lucidites Test Data Linking
Shannon Williams
Reading time: about 6 min
ICYMI our team recently launched data linking, a feature that allows you to connect shapes to live data stored in Google Sheets and other spreadsheets. We've already seen positive feedback about this new feature, including "This is awesome!!!!!!!!!!!!!" but to reach the point where we could release a version that inspired so many exclamation points, we needed to test and iterate this feature a lot. 
In fact, the entire company got involved in testing different use cases and delivering feedback via our Dynamic Diagramming Dogfooding Derby. (And if you're not sure what "dogfooding" means, you ought to pull up our tech jargon flowchart.)
As inspiration for your own use of data linking, we wanted to show you some examples that Lucid employees came up with.
Note: This feature requires a Lucidchart Enterprise account. Get a quote.
Sales lead overview
As he put together the entry that won first place for "Best Recurring Workflow," Matt Gillrie from our sales operations team aimed to solve one challenge: the team has a massive amount of data to interpret, and Salesforce, the main platform they use, does not make it easy to come to any conclusions. Many companies pull their Salesforce data into a program like Tableau because they have more power to organize and clean up the data. However, Matt explained that Tableau, while helpful for diving into data, still doesn't give a quick overview of the numbers for quick decision making.
In his proposed workflow, Matt combined data from multiple sources in Google Sheets, using an add-on to pull in and automatically refresh the reports. Then, he linked this data to a Lucidchart diagram that shows each stage of the funnel, from website traffic to closed deals and renewals. The diagram reduces an overwhelming dashboard into five boxes with key numbers.
If you click on the diagram below, you'll also see how Matt used another feature—hotspots and layers—to create drop-downs for each part of the funnel. For example, if you want to see how the total website traffic breaks down into specific traffic sources, you simply have to click the box to see more data.
Although this example uses Salesforce and sales data, you could apply this template to any team and simplify massive data sets for easy interpretation.
Not sure how to reimagine your data so it has the impact you want? There's an ebook for that. Download our guide to more persuasive data visualization.
Website analysis
Another area where Lucidites need to quickly interpret data? Customer support. This team wants to make sure that the Help Center content they produce actually solves problems for customers, which they determine from the exit ratio of site visitors. (The idea is that visitors have found the answer they needed if they leave the Help Center.)
Taylor Palmer exported this data from Google Analytics and used the existing sitemap functionality in Lucidchart, explaining that he can "better understand information by seeing within the context of its location." He marked pages with a different shade of green depending on the exit ratio (dark green being the highest exit ratio and therefore most successful).
In a spreadsheet, you could already see which pages were most successful, but in the context of a sitemap, you can see connections between pages and the overall success of different areas of the site. For example, if the majority of the Community pages are marked as dark green, we might want to put more resources into the Community.
Use this template in Lucidchart.
Project management
As we've previously discussed on our blog, you can use Lucidchart to outline the different activities involved with a project and determine your critical path. For his entry, Arick Christopher decided to look at a potential issue with this type of diagram—you will have to rewrite a lot of fields as you decide to speed up or "crash" certain activities to hit a deadline. You have to recalculate the critical path for every activity crashed, a task that isn't practical for large diagrams with hundreds of activities.
So Arick used data linking to automate the diagram to reflect changes in crashing and critical path.
Anyone using this diagram can simply change the values for crash time, and the total project costs, as well as the critical path, change depending on the days crashed. Arick also used the solver function within Google Sheets to optimize the minimum cost of the project.
This diagram makes it simple for project managers to present the details of a constantly changing project to stakeholders. Spreadsheets alone are difficult to interpret—you have to follow and understand the nuances behind each formula. With Lucidchart, project managers can present the data visually to stakeholders and to the team members carrying out these tasks.
Floor plans
It occurred to the Lucid team early on that data linking could make seating arrangements easy to update, but Michele Campbell, Taylor Palmer, and Cory McArthur all took this concept a step further. Each demonstrated how data linking could help the following groups include additional information and save time with their ever-changing floor plans and seating charts:
HR professionals can make room for new employees or shift employees who change positions, especially if they work for growing companies.
Educators can change seating arrangements quickly in order to pair stronger students with struggling students or to curb disruptions and chatting.
Event planners can visualize venues that they use often and swap out guest information for each event.
Landlords and building maintenance can add information about new move-ins and track when contracts expire, when the carpet was last replaced, when appliances or other items need repair, etc. In the example below, Cory used different colors based on the amount of time until the tenant's contract expires.
Click for a templatized version of this floor plan.
Bird tracking
When you create a category for "Most Creative or Unexpected Use Case," you shouldn't be surprised to see an employee who uses data linking to count birds throughout our home state of Utah. And that's precisely what Taylor Dolbin did.
Taylor uploaded a map into Lucidchart and arranged the data he collected on top of it. With data linking, he can maintain a running total of various birds seen in specific areas throughout Utah and determine the best bird watching locations. Talk about proof that there is a diagram for everything!
Now it's your turn
In building and improving Lucidchart, we aim to help our users create clarity out of chaos. Data is part of that chaos—a jumble of numbers and statistics can be difficult to decipher, and incomprehensible data should never keep businesses from growth and innovation. Lucidchart helps you turn your data into simple, understandable visuals so your business can work more efficiently and make the right decisions.
Find out how you can use data and get started with a Lucidchart account.
Sign up today
About the author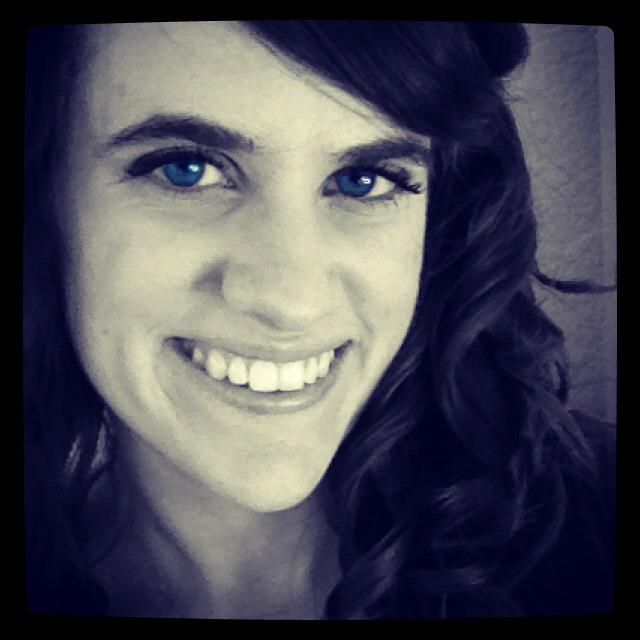 Shannon Williams graduated from BYU in English and then turned to the world of marketing. She works as a content marketing specialist at Lucid Software. Instead of writing her novel (like she should be), Shannon spends her free time running, reading, obsessing about Oscar season, and watching Gilmore Girls on loop.