Lucid Hackathon 2017: What Happened and How It'll Impact You
Shannon Williams
Reading time: about 5 min
Lucid Software's company values include "Innovation in every area" and "Individual empowerment, initiative, and ownership." What better way to support those values than to give employees the opportunity to choose the projects they think will impact Lucid most?
For three days each summer, many Lucidites participate in the Hackathon, where they take a break from their everyday responsibilities and team up to create something amazing.
This year, 119 Lucidites from all areas of the company accepted the challenge. Our company provided the fuel (in the form of pizza, Chick-Fil-A, veggie trays, and Oreos). Our employees provided the time and ingenuity. After a couple focused days (and nights spent sleeping in the office or in cars), the time came for teams to sell their project. They put together one-minute presentations and science fair–style booths to win the votes of their colleagues.
We're excited to share the winning projects with you and show how these projects, which we'll implement into the product, will impact Lucidchart and the way you communicate visually.
Third Place: Team Bézier
Our third-place team gave Lucidchart users the ability to create more customized shapes with bézier curves and SVG features—and it didn't hurt that team member Michele Campbell tempted voters with a gorgeous cake decorated with shapes.
Shridharan Chandramouli explained that the team wants users to be less dependent on other design tools as they create shapes and mockups. Currently, you can create custom shapes in Lucidchart by uploading SVGs or combining existing shapes from the editor, but this new functionality would give users more options.
Shridharan says, "Our current custom shape import in Lucidchart expected the user to already have a SVG or a Visio stencil. We wanted Lucidchart to be the one-stop solution for all the design needs and felt that the custom pen tool along with some boolean shape operations was an important step in that direction."
What does this project mean for you?
You can accomplish even more of your work in Lucidchart—our visual productivity platform is really only limited by your creativity.
Second Place: Luc.I.D.
Luc.I.D. allows Lucid employees to create test and demo accounts easily so they can see the user experience for themselves and show potential customers how the product works.
Kevin Reece first came up with this idea when he needed to test the collaboration features he was building for Team accounts. He needed a Team account and realized how much effort and tribal knowledge was required to actually make it happen.
He had to create a free account, go into the databases on a local machine, find the right table, and modify that table directly to change his free account into a Team account. (Kevin even put together a Confluence page for co-workers who wanted to do the same thing.)
Once Kevin decided to spend the Hackathon building an interface to simplify his process, he met with the sales team to see how this project could benefit their efforts as well. Our sales and customer success teams often use their own accounts to demonstrate features. The problem? Those accounts contain the employee's personal documents and don't always match the user's account or functionality.
With Luc.I.D., any employee can create a test or demo account in this self-contained environment. No more workarounds and no more creating a new account with test.com or example.com—the 15,000+ test accounts on our production database are enough.
What does this project mean for you?
Although Lucidchart users outside of our company won't use this tool directly, they'll certainly see the effects. Our engineers can ensure that new features work smoothly, and as our customer support and sales teams answer your questions, they can demonstrate features directly in a Lucidchart account that matches your experience.
First Place: 600k
Taking the top honors, Team 600k converted 600,000 lines of Javascript to Typescript. They got started with some encouragement from our founder:
Despite the odds against them, the team pushed forward, knowing that TypeScript would drastically improve the developer experience and efficiency. Ryan Stringham explained, "A gradual migration would be painful, and the Hackathon gave us a unique opportunity to attempt a big bang migration where nobody would be committing new production code for three days."
David Neil added, "We chose this project because we are absolutely crazy and we don't know when to call it quits on a joke."
The team came through, working off of very little sleep and averaging one file per minute for 48 hours straight. Ben Dilts anticipates twice the developer productivity in TypeScript because the developers can:
Write less code for the same (or better) functionality.
Navigate code easier.
Catch more errors before they make it to QA.
What does this project mean for you?
To put it simply, faster development means that you will receive more features faster.
Congratulations to our winners and to all the teams that participated in this year's Hackathon! Several projects have already been scheduled for our current sprint and for the rest of the year.
To take advantage of custom shapes, automation, and other features as soon as they're released, sign up for Lucidchart today.
Want to hear more about the projects from our engineering team? Check out our tech blog.
About the author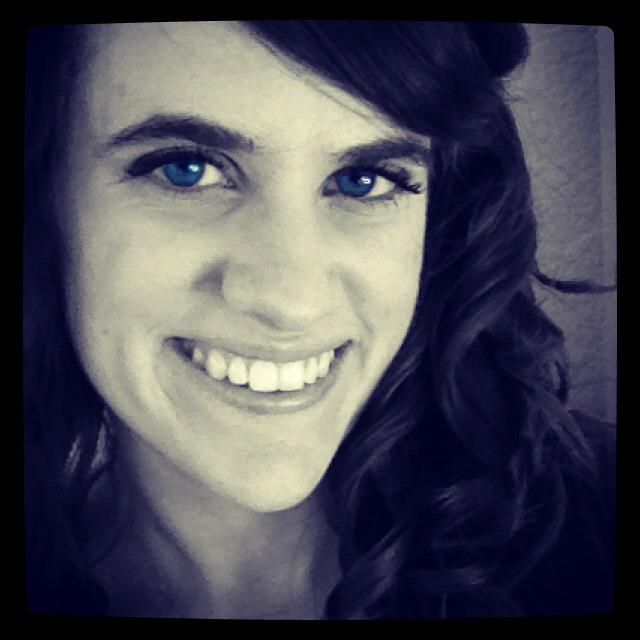 Shannon Williams graduated from BYU in English and then turned to the world of marketing. She works as a content marketing specialist at Lucid Software. Instead of writing her novel (like she should be), Shannon spends her free time running, reading, obsessing about Oscar season, and watching Gilmore Girls on loop.
Lucidchart
Lucidchart, a cloud-based intelligent diagramming application, is a core component of Lucid Software's Visual Collaboration Suite. This intuitive, cloud-based solution empowers teams to collaborate in real-time to build flowcharts, mockups, UML diagrams, customer journey maps, and more. Lucidchart propels teams forward to build the future faster. Lucid is proud to serve top businesses around the world, including customers such as Google, GE, and NBC Universal, and 99% of the Fortune 500. Lucid partners with industry leaders, including Google, Atlassian, and Microsoft. Since its founding, Lucid has received numerous awards for its products, business, and workplace culture. For more information, visit lucidchart.com.
Bring your bright ideas to life.