Meet our VP of People Operations, Kat Judd
Lucid Content Team
Reading time: about 5 min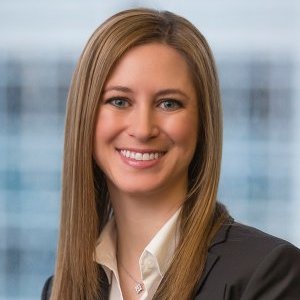 When you meet Kat, don't bother asking whether she bleeds red or blue. Because as both a BYU and U of U graduate, she likes to stay neutral (although between us, she may have admitted a slight tendency to bleed blue, so go Cougars!).
Regardless of whom she roots for in the Holy War, the Lucid crew could not be more excited to welcome Katherine (Kat) Judd as our VP of People Operations. She brings a wealth of experience, and although she's only been with us for two weeks, we can tell she has a contagious enthusiasm that marks her as a true Lucidite already.
First a Cougar, then a Ute
Kat is a Kansas native who ventured west to pursue a business degree at Brigham Young University. She quickly fell in love with the mountains and dry climate and decided Utah was her new home for the foreseeable future. After graduating from BYU, Kat ventured up north to begin law school at the University of Utah.
Lawyer life
After finishing her law degree, Kat hit the ground running and hasn't slowed down since. She began her career as a judicial law clerk to the Honorable Dee Benson. After a year, she joined Salt Lake City law firm, Clyde Snow & Sessions, as a management-side employment lawyer, defending private and public sector employers in employment-related litigation and advising companies in all human resource matters. She was with the firm for nine years, first as an associate and then as a shareholder and director.
Despite a demanding day job, Kat juggled several notable community responsibilities as well. As a new lawyer, she became heavily  involved in the Utah Young Lawyers Division. She served as secretary, president-elect, and then president of the organization, working to support continuing education for young lawyers and providing service to the Utah State Bar and general Utah community. She was named the 2016 Young Lawyer of the Year. Kat also served on several labor and employment committees for the national American Bar Association and was (and continues to be) co-chair of career and advancement committee on the board of Women Lawyers of Utah.
The move to Silicon Slopes
Kat worked in human resources before law school, and she planned to return to the world of business at some point. But she wasn't about to leave a successful law career for just anything. Kat compiled a checklist, and the company would need to check all of the following boxes before she considered any sort of transition:
Genuinely value employees—after dealing with CEOs on the daily, Kat was well aware of the difference between valued employees and employees treated like numbers
Be led by a strong and strategic executive team
Encourage innovation to allow employees to actually make a difference
While she kept an eye out for such a company, Kat wasn't actively looking for her next adventure. But then Lucid CEO Karl Sun "LinkedIn stalked" her. Anyone who knows our CEO Karl can attest that, when he finds someone whom he believes belongs on the Lucid team, he doesn't give up. And Karl was confident that Lucid needed Kat.
As Kat researched Lucid and interacted with Karl and the executive team, she realized the company checked every single one of her boxes. The potential she saw in Lucid convinced her to leave the world of law for Silicon Slopes.  
A passion for people
In looking at Kat's professional career, you can easily pick out the overarching theme—human interaction. Kat loves creating strong relationships and empowering others to reach their dreams. And she has big plans for doing just that for her fellow Lucidites.
Within the world of law, only 11% of partners are female in Salt Lake City. Consequently, in her efforts to empower others, Kat has dedicated significant time and effort to helping women fulfill their goals. She plans to continue this theme here at Lucid. Since Kat joined, the executive team has taken the Parity Pledge. The Parity organization advocates for women's representation at the highest levels of business, and by taking their pledge, Lucid is committing to interview at least one qualified woman for every open seat, VP or higher.
"The entire executive team is genuinely excited about and on board with signing the Parity Pledge. We are very proud to be a part of this. I was impressed with the enthusiasm surrounding this effort," says Kat.
This pledge will play a key role as Lucid continues in its hyper-growth phase, and Kat is excited to jump in and support the hiring process and the diversity initiatives in place.
Kat is also looking forward to building out learning and development for employees. "We have very smart, energetic, innovative people, and I know they are hungry for more knowledge," Kat says. She is working to centralize learning and make it easily accessible for all.
A few other things to know…
Kat hasn't forgotten about work-life balance. So when she's not busy looking out for Lucid employees, she's spending time with her family. Fun fact: Kat's husband is a movie producer. You may have heard of some of his films—he  produced and edited Napoleon Dynamite. So naturally Kat's hobbies include movies. Every January, you'll find her up in Park City for the Sundance Film Festival, and every September, you'll find her in Colorado for the festival in Telluride.
Kat is the proud new mother of an adorable baby boy named Charlie (who eats better than most adults, thanks to Kat's latest interest in making gourmet organic baby food). When she's not spending time with her husband and Charlie or watching movies, you'll find her swimming, reading, or perfecting her Texas Hold'em game.
Kat's favorite part of the last two weeks? "The people. I genuinely like everyone I have met, and it can be rare to go into a company and experience that. Everyone has been extremely friendly and welcoming." We're certainly glad to hear that, and everyone at Lucid would say the exact same thing about Kat. We're glad Karl stalked her, and we're especially glad Lucid checked all her boxes. Kat has big plans for Lucid, and we couldn't be more excited to make them a reality.