2017 in Review: 10 New Lucidchart Features That'll Transform the Way You Work
Shannon Williams
Reading time: about 4 min
Another year has come and gone, and like most other companies, we at Lucidchart have taken some time to look over our triumphs from the last 12 months. We took home awards, sent 300 people to Bear Lake for some serious team bonding (and for raspberry shakes), sponsored new events (hello, Dreamforce!), and became all too familiar with DoggoLingo.
But let's get down to the information you care about—how did we improve Lucidchart in 2017 to create a better experience for you? Take a look at the 10 biggest updates we released.
New and improved editor
Lucidchart has been around since 2010, so we decided that it was time for a facelift. Our engineering teams made dozens of small changes that improved the overall user experience of Lucidchart, including:
Feature Find, a tool that allows users to track down features, settings, and shapes within a single search
Full-screen mode
Updated themes
More intuitive controls for commenting, sharing, presentation mode, revision history, and page settings
Advanced editing options for swimlanes, timelines, and other advanced shapes
Shape library where users can store their custom shapes for future use
For the full overview of the updated editor, read our blog post, or start diagramming and check it out for yourself!
Internationalization
Not only did we make the editor more powerful and intuitive, but we also made it more accessible for users in other countries. Lucidchart was released in Dutch, French, German, Portuguese, and Spanish, so thousands of non-English-speaking users could diagram in their own languages.
Lucidchart will automatically detect your browser language, but you can change your language at any time from your account settings.
Data linking
Want to visualize your data without spending a lot of time maintaining documentation? With data linking, you can connect your shapes to live data from imported spreadsheets—as you make changes, your data will update in Lucidchart.
Click the button below for full instructions and an instruction template to get you started.
Conditional formatting
Once you have connected data to your diagram, you can set rules to easily interpret that data and monitor the health of your company or systems.
Lucidchart currently offers two types of conditional formatting. You can set rules to change shape and line color, style, and width, or with shape data graphics, you can set rules that attach icons like colored circles, checkmarks, and warning signs to your shapes. Give it a try, and see where you can apply conditional formatting on your data-driven diagrams!
Quip integration
At Dreamforce this year, Salesforce announced the Quip Collaboration Platform, where teams can collaborate and keep content and conservations within one live document. And since "collaboration" and "single source of truth" are buzzwords around the Lucid office, we partnered with Quip to provide an integration where you can add your diagrams to Quip documents with the command @diagram.
Pair influencer maps with Salesforce records and other account information, or add user journey flows to your ongoing conversation about a new feature.
Google Slides add-on
Lucidchart has partnered with Google to create several integrations, so when Google launched Google Slides add-ons in 2017, we were definitely on board.
Use the Lucidchart add-on to insert your diagrams and create more engaging presentations. After all, no one wants to stare at a block of text.
Updated Android app
2017 became the year where Android users could work visually from virtually anywhere. We built out our bare-bones viewer into a full diagramming application where users can:
Create and edit Lucidchart diagrams.
Accept invitations to view or edit documents.
Access all in-product templates.
Import Visio diagrams.
Export diagrams as PDFs.
Comment on diagrams.
Commenting on iOS app
Don't fret—we haven't forgotten about the Apple fanatics. We made several important updates to our iOS app, including the ability to comment on diagrams. Even when you're away from your desk, you can still approve or give feedback on workflows, system architecture, etc.
If you haven't downloaded Lucidchart for your iPhone or iPad, now's the time. Find us on iTunes, and put advanced diagramming in the palm of your hand.
We're proud of the progress we've made in 2017, but we're not wasting time patting ourselves on the back—our engineers are already working on new features to further increase productivity and clarity at companies around the globe. Check back with our blog to see how else Lucidchart will help you work visually.
About the author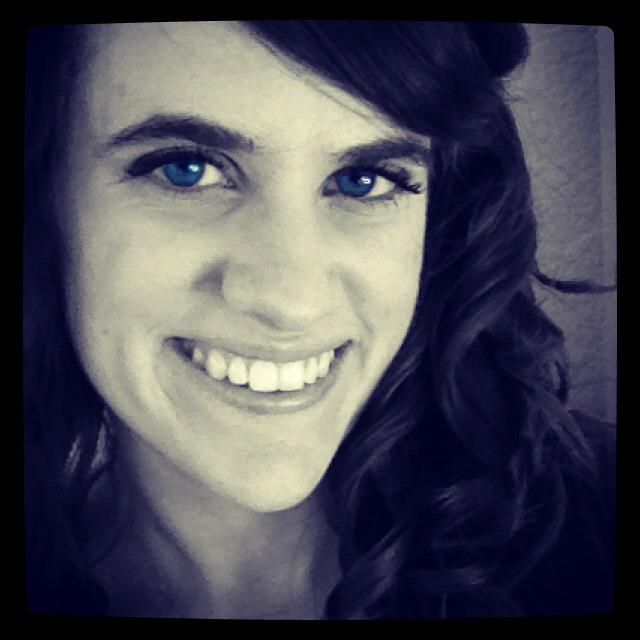 Shannon Williams graduated from BYU in English and then turned to the world of marketing. She works as a content marketing specialist at Lucid Software. Instead of writing her novel (like she should be), Shannon spends her free time running, reading, obsessing about Oscar season, and watching Gilmore Girls on loop.