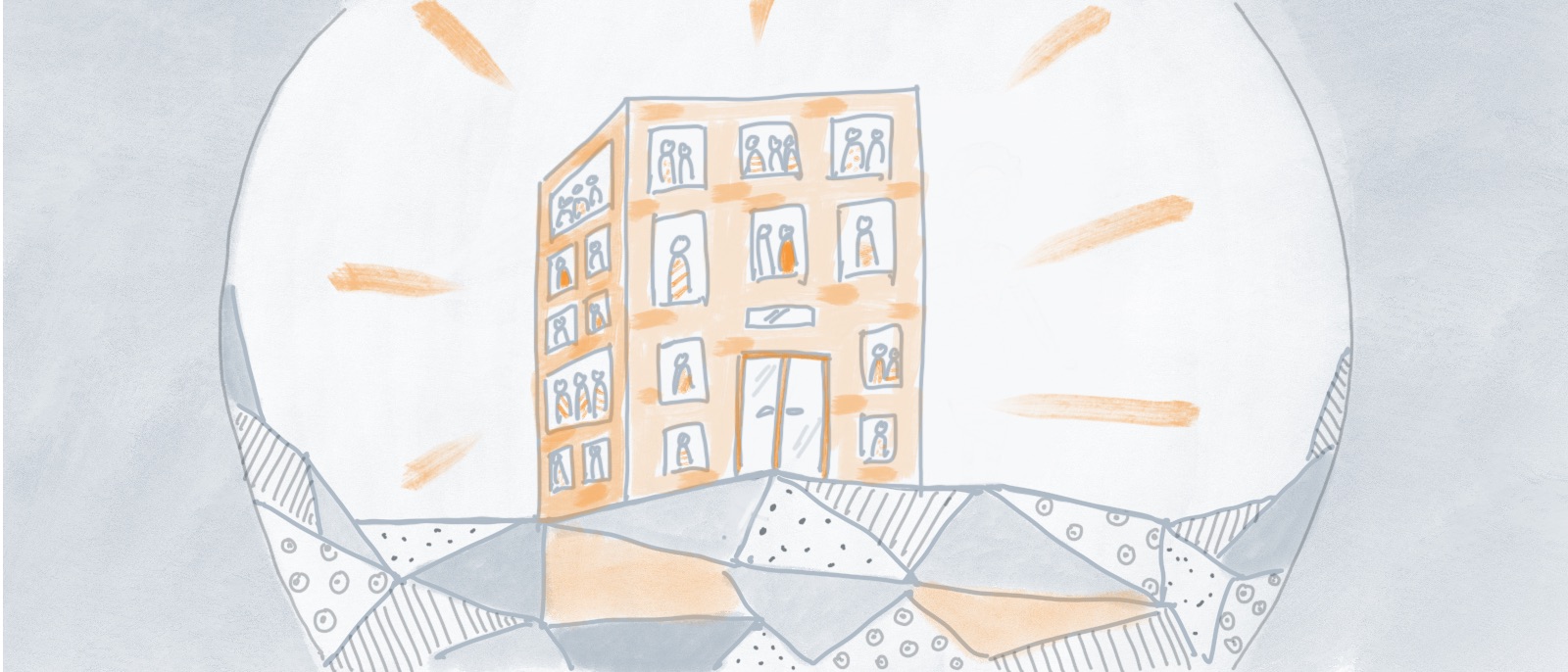 How to Create a Culture of Diversity and Inclusion
Lucid Content Team
Reading time: about 4 min
Do you feel that finding and hiring a talented, diverse workforce is a challenge for your company? Do you know whether employees / colleagues at your company feel included on their teams, regardless of their personal backgrounds? If you're not sure or you don't know, you are in the perfect position to start tackling these questions and take personal initiative toward creating a culture of diversity and inclusion.
We reached out to Aubrey Blanche, the Global Head of Diversity & Inclusion at Atlassian, to better understand the specific steps she has taken to attract, recruit, retain, and develop employees from all backgrounds and to ensure that everyone has an equitable and amazing experience at work.
Watch the recording of Aubrey's D&I livestream:
The recorded livestream has Aubrey's firsthand recommendations on how to get started. Want to hit the highlights? Take a look at three of our key takeaways (see below). We've also provided a diagram to sum it all up.  
1. Promote inclusion to attract diversity  
In Aubrey's own words: "Diversity, I fundamentally believe, is an outcome of inclusion." What does that mean exactly? Sometimes D&I efforts focus only on enlarging the pool of candidates at the top of the hiring funnel to create a more diverse workforce, which is absolutely an important consideration. However, focusing only on talent pipeline will not necessarily ensure that employees from diverse backgrounds will have a positive, successful experience after the hiring process is over, which is the goal of inclusion.
If employees from various backgrounds experience a supportive and inclusive environment, they will be more motivated to invite friends and former colleagues to join them, creating a virtuous cycle between improving inclusion, and as a result attracting more diversity.
Although top-of-funnel diversity usually starts with HR and the executive team, creating a culture of inclusion has to find traction at the team and individual level. As everyone starts contributing toward a sense of belonging for their colleagues, work can become a more emotionally and psychologically safe space, and a diverse workforce can thrive.
2. Gather data on where you currently stand
So how do you start creating a culture of inclusion? First it is important to understand your company's current status. Do you know who at your company currently feels included and why? Do you know who feels excluded and why? According to cutting-edge research by LinkedIn, one of the most predictive questions you can ask to determine the status of inclusion is "How much do you agree with the statement: 'I believe I belong on my team'?" If you segment survey results by various demographics and/or teams within the organization (so long as this does not make the groups so small that anonymity is sacrificed), you can start to create a picture of where your company is currently at.
In Aubrey's experience, attrition rates can also be powerful indicators of a potential lack of inclusion, especially when there are trends related to specific demographic groups.  Beyond that, regular focus groups in addition to surveys can help surface instances of exclusion. Once you have a better sense of the gaps, you can start taking initiative to fill them. And often, the adjustments that need to be made are small (the livestream includes some excellent examples).
3. Create a safe space to ask and answer questions
Many people are simply not aware of instances where they are excluding others, and many have sincere questions about what D&I means for them. The first step toward creating a shared understanding is to assume that all questions come from a sincere desire to change and improve. With that basic assumption in place, there are many ways to work toward a safe place for communication. Some specifics that Aubrey mentioned included 1:1s or posts on an internal blog. At Lucid, we plan to create an anonymous form for people to submit questions. With a clear avenue of communication where judgment is limited, colleagues can learn how to better support each other in a non-threatening environment, making significant progress toward creating a culture of inclusion.
Want a visual to help you summarize these insights about D&I? This diagram makes it easy to start the conversation with your co-workers, colleagues, or boss:
Click the diagram and sign up for Lucidchart to get an editable copy that's easy to share, or click here to view an image.
Most of the time, creating a culture of inclusion is not a matter of major change. It is about becoming more aware of how each individual and each team can adjust small behaviors to ensure that everyone feels included at work. Leveraging a data-driven approach to identify gaps and then creating a safe place for addressing questions and concerns are the key first steps toward creating that inclusive environment. As inclusion becomes the cultural norm, attracting and retaining talent from a variety of different backgrounds becomes a viable reality.