How to analyze pay equity in Lucidchart
Lucid Content Team
Reading time: about 4 min
Pay equity is not only crucial to ensuring economic equality; it makes solid business sense. When employees are confident that their employer values equal pay, their investment in the organization increases. By making pay equity a priority in your organization, experts say you can expect to see improved turnover and retention rates, employee morale, and overall performance.
Pay equity isn't about paying everyone equally—it's about enforcing equal pay for equal work. Achieving pay equity can be an intimidating prospect due to legal complexities and social taboos regarding pay discussion. A pay equity analysis and audit can act as a fair and balanced approach to pay equity, using employee information to quantifiably identify pay gaps and make unbiased decisions that encourage equality and comply with state and federal pay regulations. 
Lucidchart's ability to organize complex data sets into logical, scannable visualizations can help your HR team and people managers identify patterns and zero in on inconsistencies. It can also provide you with the quantitative evidence you need to conduct a thorough analysis of your company's approach to pay equity, so you can take steps to correct any pay disparities within your organization.
How to conduct a pay equity analysis with Lucidchart
Depending on your organization's goals, you can use a range of data visualizations to dissect your company's pay information. For our purposes, we'll be demonstrating how to use your employee information to create an org chart to conduct a pay equity analysis. 
To get started, follow the steps below.
1. Import employee information into Lucidchart
Collect basic information for each employee, such as job title, department, date of hire, etc. from your HR software and compile it into a spreadsheet or CSV. Then, use our data import feature to import your spreadsheet directly into Lucidchart to automatically generate an org chart complete with all of the necessary information.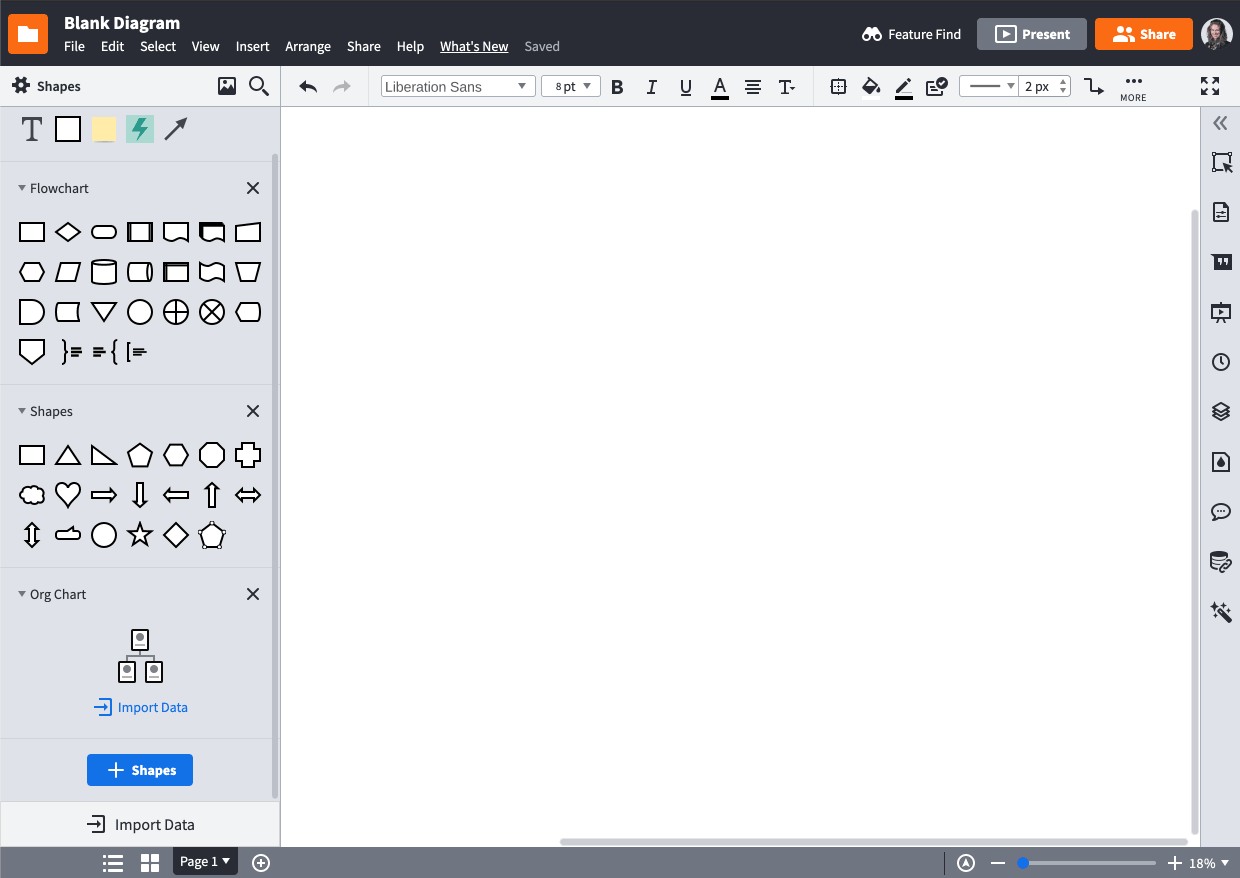 2. Import salary information
Once you've imported your employee information, import a second spreadsheet with all of your employee salary information using our data overlay option from the context panel for org charts. With data overlay, Lucidchart will automatically connect the two data sets based on employee ID or other predetermined criteria. With both data sets laid out on your canvas, you can easily contextualize salary information alongside determining information such as seniority or current position. 
3. Specify which fields appear on each shape
From the context panel, select which fields will appear on each individual org chart shape. Select from the suggested list or add custom fields to provide any additional context that might help you in your analysis.
4. Use conditional formatting to highlight discrepancies
Using conditional formatting, you can create rules to highlight gender, pay, seniority, and other variables to find discrepancies. You can also use Group View to group together employees non-hierarchically. Organize your chart based on the criteria of your choosing, such as comparable positions or experience to more easily visualize potential pay gaps.
5. Share your analysis
Pay equity analyses are most effective when they're a collaborative effort. Experts recommend that HR, legal, and finance teams all take part in confirming employee data, identifying pay discrepancies, discussing official pay practices throughout the organization, and examining any legal or business factors that might contribute to differences in pay amongst your employees. 
Use Lucidchart's collaborative features to keep your team aligned as you make decisions regarding your pay equity analysis. Make shape-specific comments with @mentions to draw attention exactly where it's needed and share your analysis with necessary stakeholders to ensure that everyone involved is aware of your findings and recommendations.
Take the first step towards pay equity with Lucidchart
Working towards pay equity not only ensures economic equality within your organization, but it's also the first step towards creating ethical, non-discriminatory practices that make your employees feel valued for what they bring to the table.
Get started today—sign up for Lucidchart to simplify the complex process of addressing pay equity with organized, data-driven visuals. With intuitive features like data overlay, conditional formatting, and Group View, you can easily conduct a comprehensive pay equity audit that will highlight any outstanding pay disparities.