Lucidchart Connect: Elevate Your Perspective
Shannon Williams
Reading time: about 4 min
Lucidchart may have started out as simply a diagramming software, but at our user largest conference of the year, we want to get you thinking beyond boxes and arrows. Lucidchart Connect will show you how you can get a bird's-eye view of your business, discover actionable insights, and reach smarter decisions faster—all in our visual workspace.
Join us in San Francisco on May 15 to increase the value of the software you know and love.
Take a look at the top seven reasons to attend this one-day event at City View at Metreon.
1. Receive hands-on training
The day will begin with an in-depth training session from our product pros, designed to make you feel confident about building customized diagrams quickly back at your office. Here you'll learn top tips and tricks, such as:
Sharing your documents in different formats
Finding industry-specific templates
Creating custom shapes and custom shape libraries
Creating slides and presentations from your diagram
Using links and hotspots
Integrating with apps like Slack and Confluence
Our training sessions have already made a splash at our regional Lucidchart Connect events. Read what past attendees had to say:
"I didn't realize Bear's presentation was going to be so good. We were brainstorming how we could use many of those features right away. I mean, WOW."

"Thank you very very much for the hands-on training this morning!! It really has broadened my view of Lucidchart and made me even more excited about using it! Couldn't have wished for a better training."

"Your training was phenomenal. It was absolutely worth my time to be here today."
During our breakout sessions, you'll also see examples from Lucidchart power users in various job functions, including how industry giants such as Anaplan, Cruise, and Riot Games have taken advantage of data linking features. No matter your role, you'll take away insights on how Lucidchart can elevate it.
We'll also have a Pro desk available where our Lucidchart experts can give feedback and answer your burning questions.
2. Become Lucidchart certified
After training, you'll have the chance to prove your skills with our optional Lucidchart Essentials certification. Upon completion, we'll send you a personalized certificate, a LinkedIn badge, and an exclusive sticker for you to show off that achievement.
3. Stay in the know
At Lucidchart Connect, you'll be the first to hear what's new and what's next. Learn about exciting product updates that will further increase the impact you can make with Lucidchart. Plus, our executives will give you an exclusive look at our product roadmap.
4. Hear from Free Solo's Alex Honnold
For our keynote, we found a speaker who is quite literally a master of elevating his perspective. Alex Honnold is a professional adventure rock climber best known for being the first and only person to free solo the 3,000-foot El Capitan in Yosemite National Park. His death-defying achievements have been chronicled in his book, Alone on the Wall, and the Oscar-winning documentary Free Solo. You won't want to miss it!
5. Meet the Lucidchart team and industry thought leaders
In addition to Lucidchart executives, we're coming into San Francisco with an incredible lineup of speakers, including industry giants such as LinkedIn and Microsoft Teams. You'll have plenty of opportunities throughout the day to connect with our team, industry thought leaders, and Lucidchart power users to swap insights and discover new ways to reach your organization's goals.
6. Take home amazing swag
Whenever you see the Lucidchart crew, you know you won't leave empty-handed. We'll hook you up with some Lucidchart gear so you can return to the office decked out in orange and make your co-workers jealous.
Agenda
Here's a breakdown of the entire event—in just one day, we'll turn you into a Lucidchart pro.
| | |
| --- | --- |
| 9 a.m. | Registration + breakfast |
| 10 a.m. | Training + certification |
| 11:45 a.m. | Lunch + networking |
| 11:45 a.m. | Lunch + networking |
| 1:00 p.m. | Keynote sessions |
| 2:45 p.m. | Breakout sessions |
| 4 p.m. | Breakout sessions |
| 5 p.m. | Networking reception |
For more information and a full list of speakers, please visit our event page. We hope to see you in San Francisco!
About the author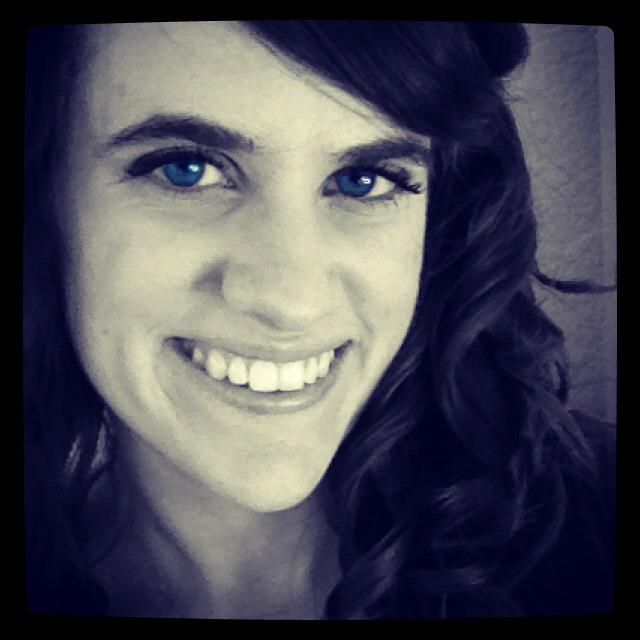 Shannon Williams graduated from BYU in English and then turned to the world of marketing. She works as a content marketing specialist at Lucid Software. Instead of writing her novel (like she should be), Shannon spends her free time running, reading, obsessing about Oscar season, and watching Gilmore Girls on loop.